I've enjoyed my fair share of shop or tavern keeping simulations from Recettear to Moonlighter to Shoppe Keep 1 & 2, so it was a bit of a no-brainer for me that I'd try out the demo for Traveller's Rest.
But what exactly is Traveller's Rest?
In Traveller's Rest, you take charge of a rundown Inn, serve guests food and ales, and where you farm your veggies, hops and grains yourself to become self-sufficient.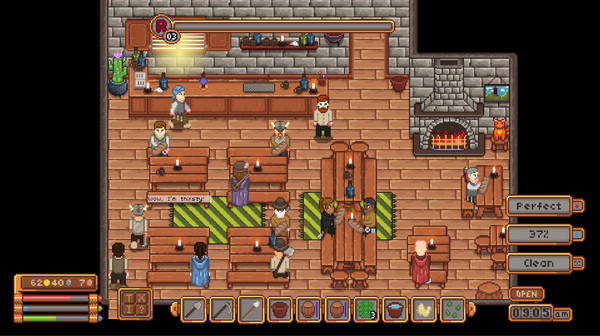 Since your tavern/inn's kind of run-down, you've got decorate, clean and unlock a bunch of features as you progress through the quests that the game offers to you. As you gain experience and level up, you also unlock skills, tech trees, and features like ordering ingredients, renting rooms to guests, hiring staff and a ton of other things!
The demo starts off somewhat slowly as you're being told how to build, clean and serve – the basics, basically. Over time, the Inn gets rather busy with guests swarming in and you having to clean after them when they trash your place, calm them down when they get mad and get rich when they pay up and leave!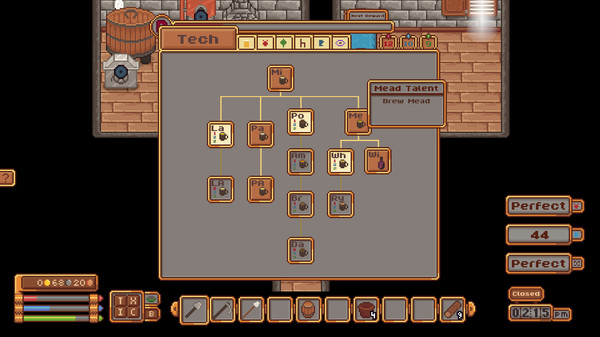 I feel like Traveller's Rest has a bunch of everything in there. The music is nice, the progressing feels steady and overall, it's a nice little game with all kinds of features. It honestly kind of reminded me of Graveyard Keeper since the style is similar and since the malting and fermenting are quite similar as well. The only thing missing are the corpses that you throw down the river, but I doubt that would fit into Traveller's Rest.
Overall, I had a lot of fun with this two-in-game-days-long demo, despite the fact that it was a tad annoying that you've got to wait so long for the fermenting or malting or whatever to be done. I guess, a speed-up-option of sorts for those kinds of things would be quite nice, like meditation or something.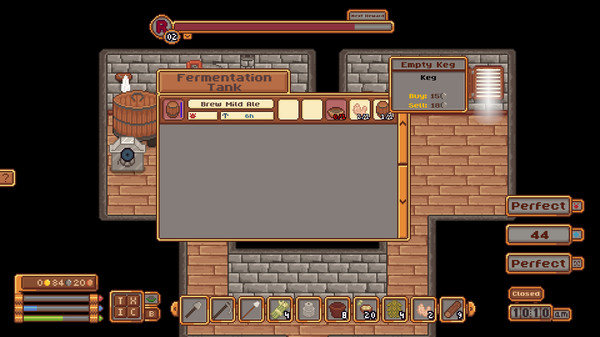 The game's coming out in Mid 2020. Be sure to wishlist and follow the game on Steam if you're interested in supporting a solo-project.
Cheers!