So, Phasmophobia is a game that exists and is rather popular right now. Some friends of mine wanted to play it with me but I knew that if I were to pick it up, I'd end up playing it and then everyone would stop playing it suddenly. It's a curse with multiplayer games that I've picked up in the past and hence, I hesitated on picking it up myself… but then MuddChi gifted it to me, so I played it for the first time with her and I had a lot of fun actually.
For anyone that doesn't know Phasmophobia, it's a game that explores the premise of investigating ghosts and paranormal activities. You take on jobs and search for clues that reveal the type of ghost you're dealing with. These clues can range from temperature drops to it talking to you to flickering lights and other things.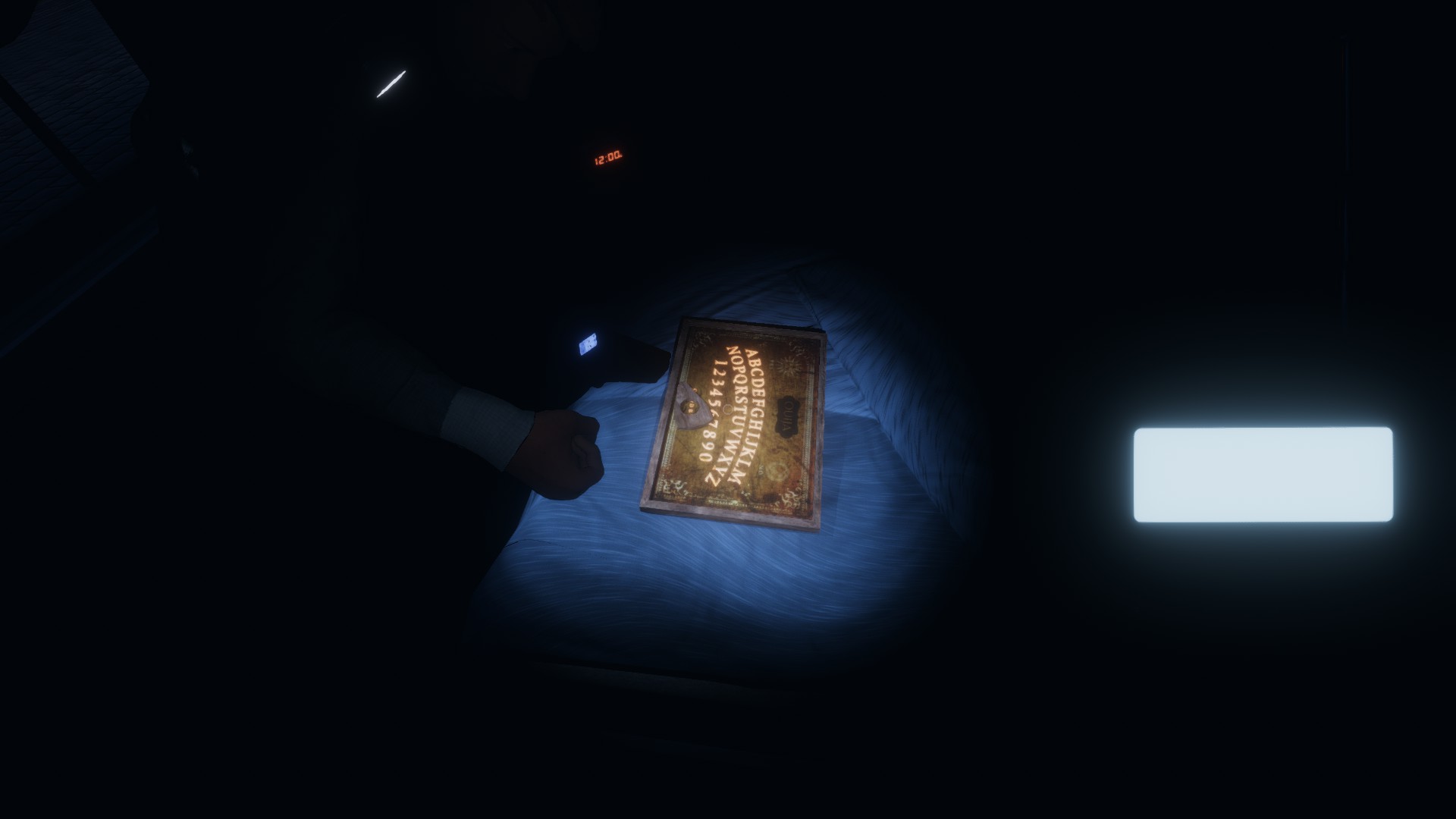 For our first job, we went to a house where we found a random bone lying around. MuddChi took a picture of it while I was uwu-ing into the "Spirit Box" that allows me to talk to specific types of ghosts. We set up cameras and observed a "ghost orb", a will-o-wisp kind of light that floats through the room. This already reduces the number of potential suspects from twelve to six! We then investigated the room more to see if we could find some fingerprints, using the UV light… nothing to be found. That means that it's not a Poltergeist. My constant "uwu"-ing into the Spirit Box also didn't result in any paranormal activities or other responses… the ghost must have thought that I'm an idiot. I tried asking it about its age, location, and whether or not it wants to hurt us: No response.
We weren't too sure if it was just shy or if it just doesn't speak to us… but for now, we were able to rule out the Jinn, Poltergeist and Mare, leaving only the Shade and Yurei. The Yurei has a stronger effect on the players' sanity while the Shade is really shy but apart from that, there aren't any characteristics that would explain one or the other for now. Alas, we had to either detect Freezing Temperatures or an EMF 5 Reading… but since we couldn't detect either and since we didn't want to just guess it, we decided to go for a bold move: Provoking it.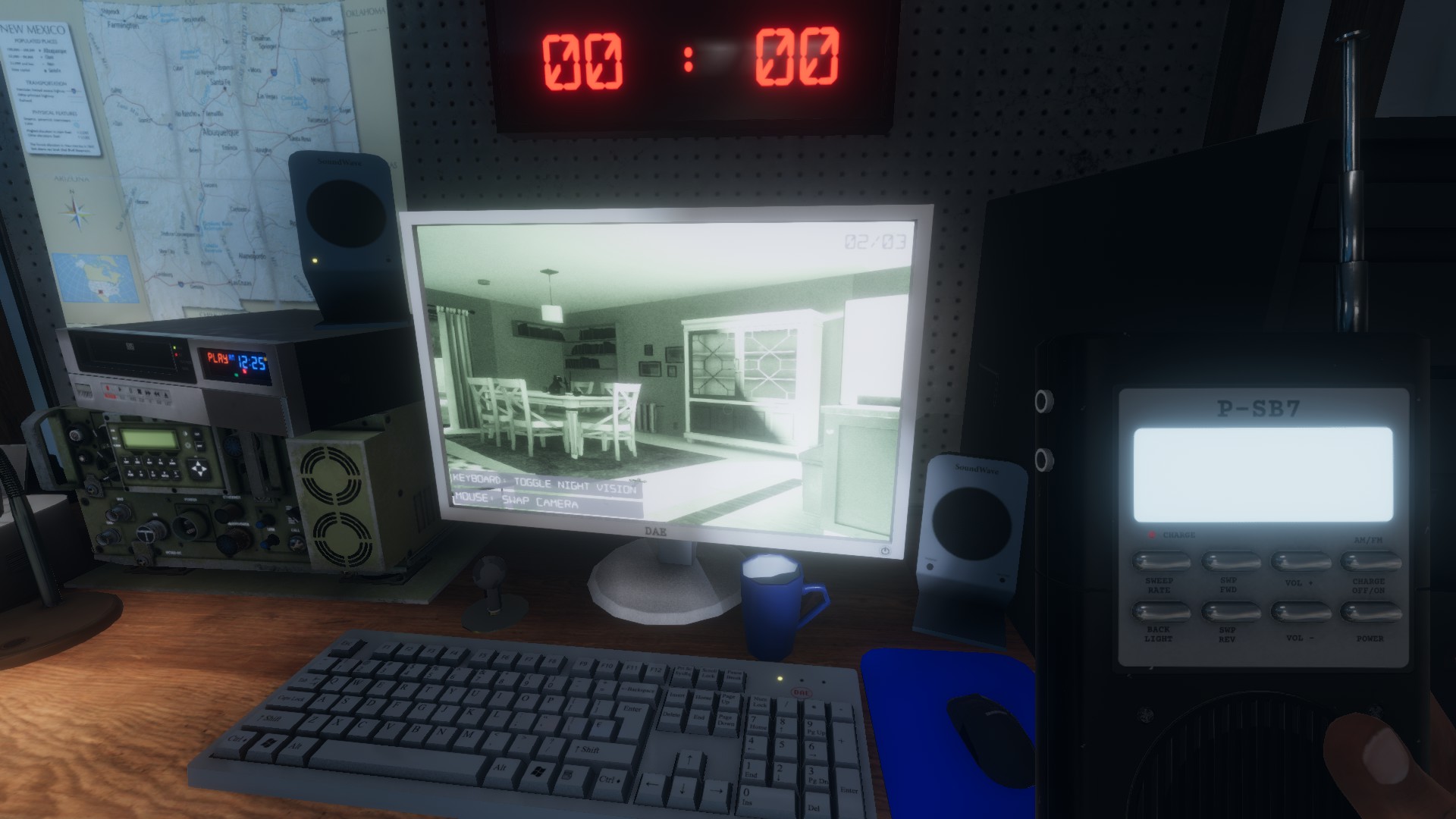 Since it was in the main room of the house, right next to the door, we ended up having MuddChi check the activity while I'm throwing out insults at the ghost. The EMF reader was on the ground, giving out a reading based on nearby activity… and if it was nearby, it would either spike to a reading of 5 or I'd be able to see my breath. I decided to turn on the local voice chat and just constantly swear into my microphone, yelling "fuck fuck fuck fuck fuck" into my headset. With the crucifix on the ground, I felt safe, until the EMF reader picked up a strong signal. I tried taking a picture using my camera but was too slow. The ghost's shadow appeared, scared the shit out of me, and vanished. I took a step back and was out of its reach – outside of the house. We got it, I thought. It's a Shade!
We cash in experience points and money and moved on to the next job.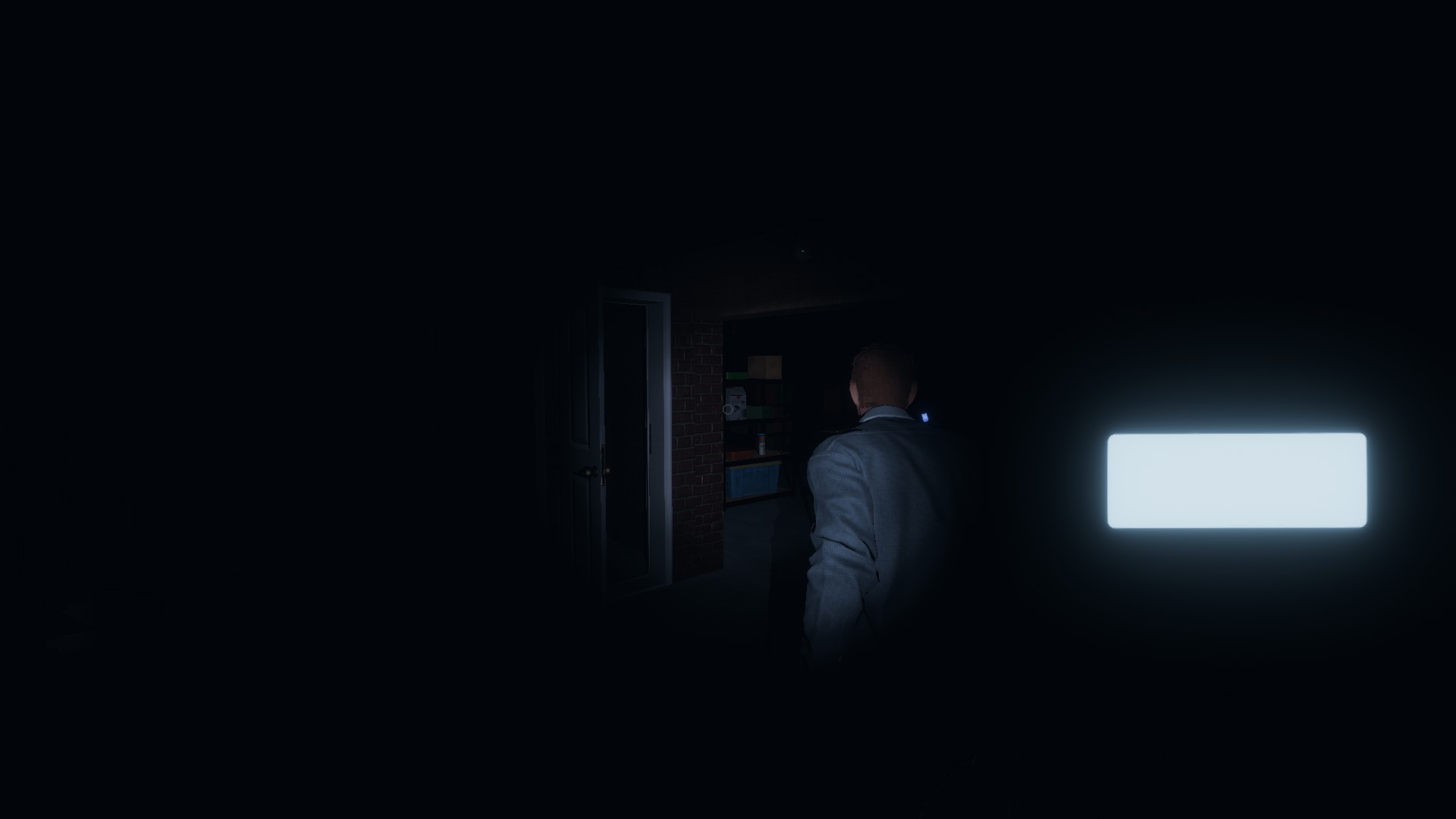 For the next job, at some small street house, we first checked out the basement to see if we get any readings or anything like that… but there was nothing. No significant temperature drops, no fingerprints, or any EMF readings. In the entryway, however, we found yet another bone and took a picture of it. There, we noticed a painting falling down and dishes being thrown around. Is this a poltergeist or does someone just not like to do the dishes?
After a while, MuddChi found fingerprints, reducing the number of ghosts to a measly five: The Spirit, the Wraith, the Poltergeist, the Banshee and the Revenant. Since the fingerprints were nearby, we threw down our tripods and cams to observe potential ghost orbs and placed our ghost journal with utmost care. No Ghost orbs meant that it's not a Poltergeist, leaving us with only four potential ghosts! Since the Spirit and the Wraith both can be found via the Spirit Box, I tried speaking to it. The other two ghosts would need EMF readings but I already had the Spirit Box with me.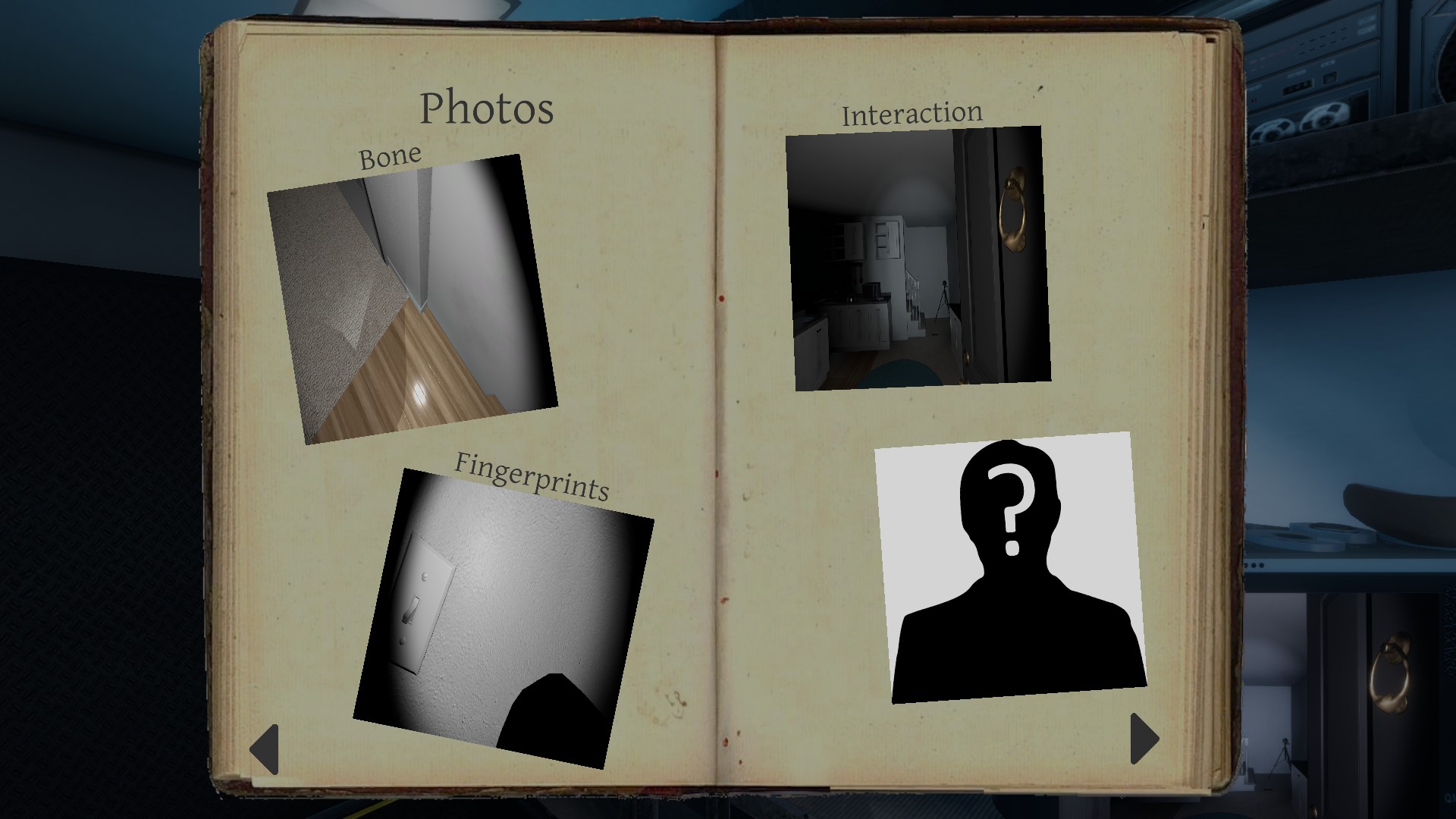 I really wanted to talk to it and maybe make a new friend, so I stayed in the vicinity of the Ghost Journal and started asking questions. "How old are you?" got an answer: "OLD." I was surprised. It's either the Wraith or the Spirit. I should be able to soon see Ghost Writing or Freezing Temperatures to identify which one of the two it is. I didn't see my breath yet and the Ghost Journal was empty. I tried talking to it again, asking what it wants to do. "HURT", the ghost responded. Shivers went down my spine and I hated every single bit of this job.
Why is this so scary? Why am I so scared of this when there's really just a voice speaking to me and nothing else? "Who do you want to hurt?", I ask. No response. "Do you want to hurt us?", I clarify… No response. "Are you here?" – The ghost didn't seem to like my questions as the activity went up again and as it seemed to not like answering it. "Give me a sign", I spoke, and candles started falling down from the desk. I let out a small "Oh, fuck" only to see that the Ghost Journal was filled with something. "DIE DIE DIE DIE DIE DIE DIE DIE", it said. I was both anxious and relieved. It's a spirit. Ghost Writing, Fingerprints and Spirit Box? Yup, a spirit. We entered the evidence into the journal, packed up and closed the hatch. Our trunk went off and we got our experience and money. It was a successful day and while it was really scary… I'm somewhat looking forward to playing another time.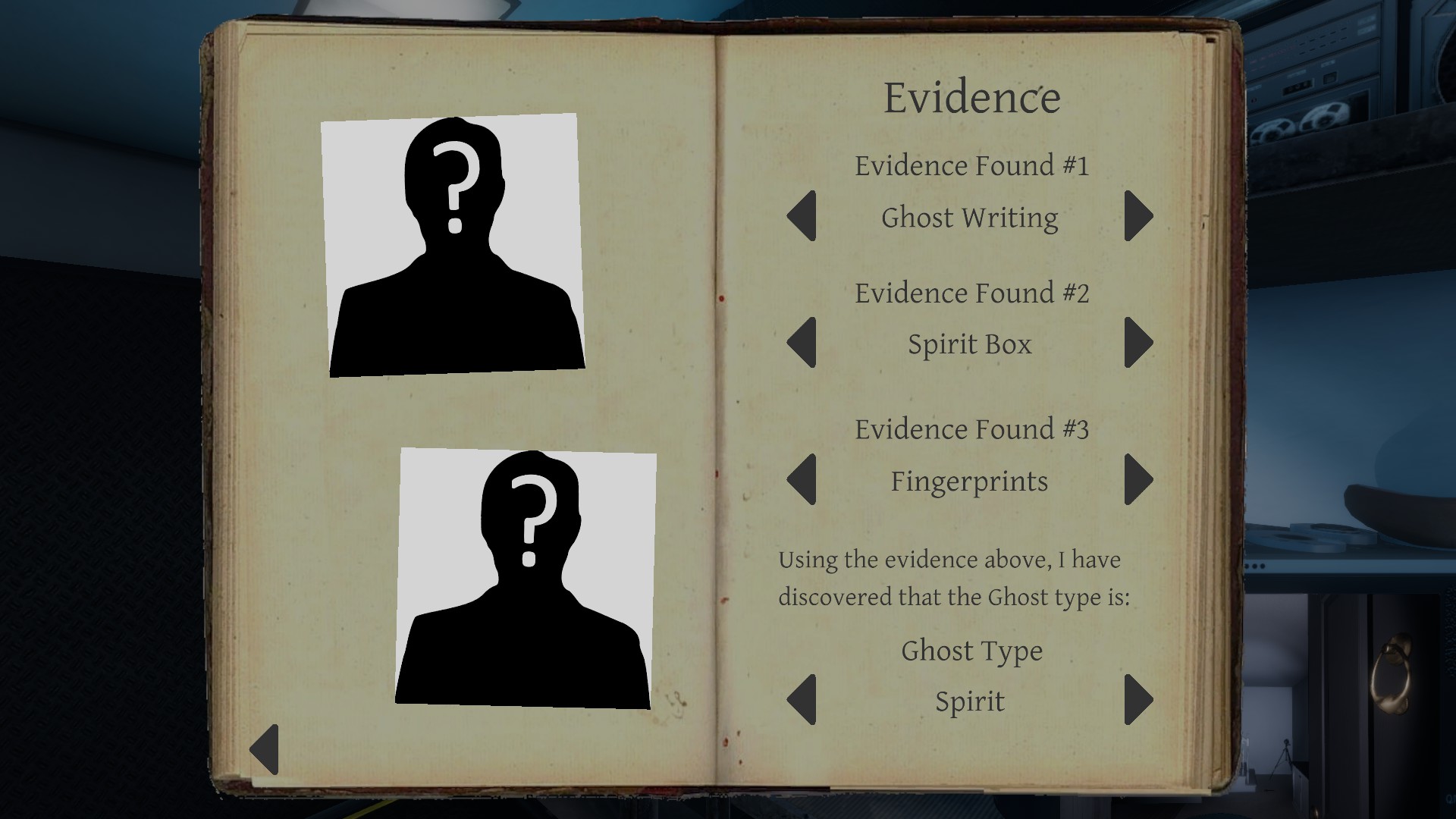 So, Phasmophobia is quite scary. It's more about psychological Horror and you do your best to actually get the right clues and find the ghost. It's a nice game and I hope that it gets the necessary funding to eventually receive even better and more elaborate updates! For this play session, I was joined by MuddChi who does stream on Twitch more often than not. She's a great streamer and a close friend of mine, so I'd highly recommend checking her stream out if you haven't already! The game itself is great but I seem to get enough of it after a job or two since it can be really scary and since I'm a scaredy-cat.
You can find Phasmophobia over here on Steam. It's currently in Early Access, so it's still in development and can feature a lot of bugs and crashes, potentially. So beware of that. Personally speaking, I'd recommend it, although I'm not sure if this post gives you any insights on the game and its issues or why it's so good, so this is not necessarily a review or anything like that. If you ever feel like playing Phasmophobia with me and some friends, be sure to join the discord and chat with us!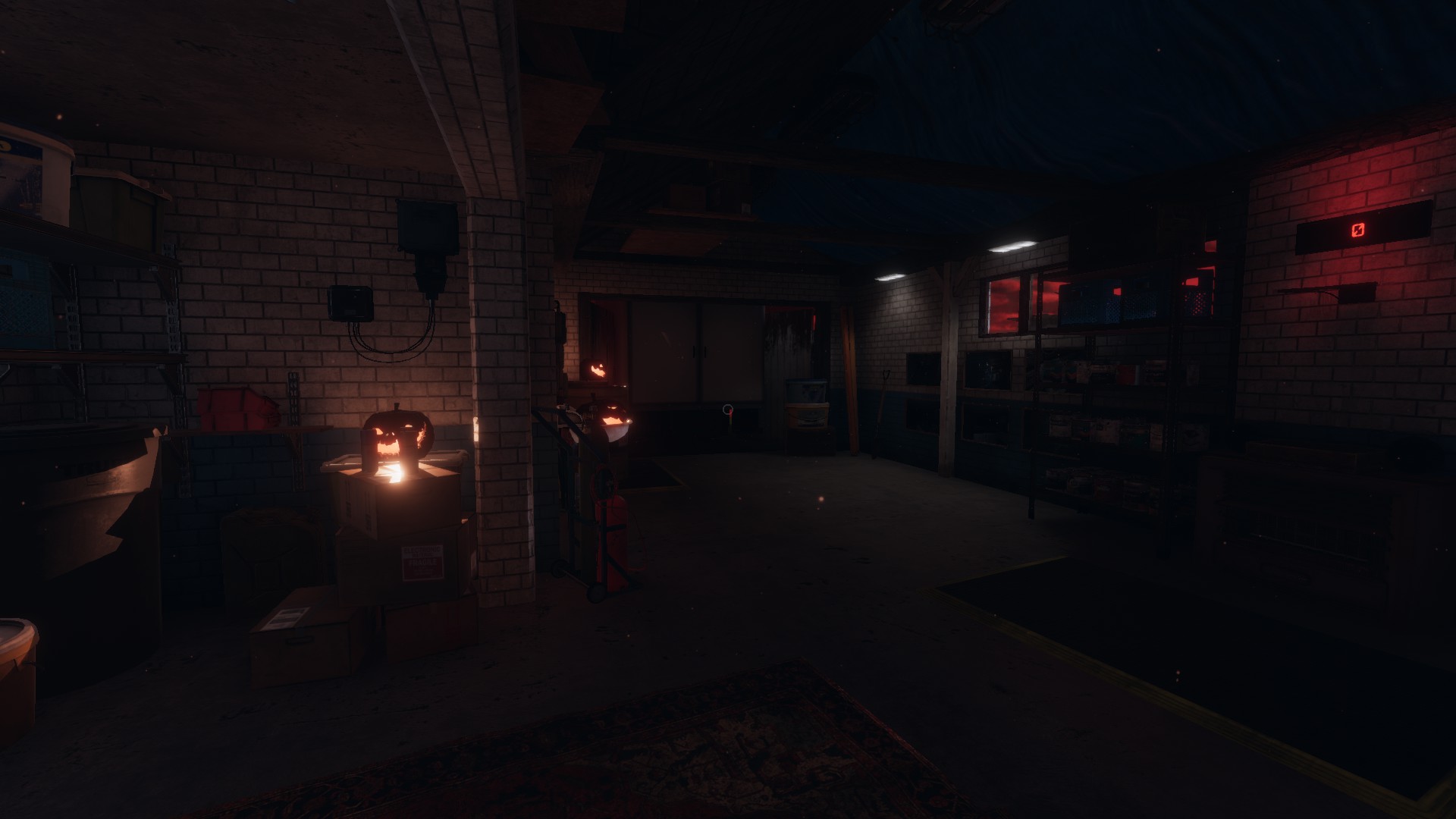 For now, though, I'll try to get some sleep. I just did two jobs with a few friends and I'm actually quite scared. I hope you enjoyed this post!
Cheers!
Edit: This post was in the wrong category and is now properly placed in The Gaming Journal instead of The Stray Sheep. Sorry for that!