I enjoy exploration-based games a lot. That's a statement that I made in the past when I reviewed Outer Wilds, a game all about exploration. Similarly, I really enjoy other games like Subnautica or Breathedge where you end up challenging the oxygen limit that has been placed onto you or where you try to survive at all costs and still explore the world. Today's Indietail is about Uppercut Games' "Submerged", an exploration-based Adventure game playing in a post-apocalyptic world.
Developer: Uppercut Games
Publisher: Uppercut Games
Genres: Exploration, Adventure, Third-Person, Single-Player, Parkour
Release Date: August 4th, 2015
Reviewed on: PC
Available on: PC, PS4, XB1, IOS, Switch
Copy was purchased.
Our younger brother is sick, the world is flooded and the resources are scarce. Playing as Miku our main goal is to explore the world in search of rations, medicine and other items to help cure our brother. Other humans? We can't seem to find any as nature seemingly won its fight against civilisation and as the city is in ruins. What has happened? What is this sickness? Is there a way to cure it? Questions among questions enter my head but luckily, the little drawings and journal pieces seem to help me out to understand the situation better.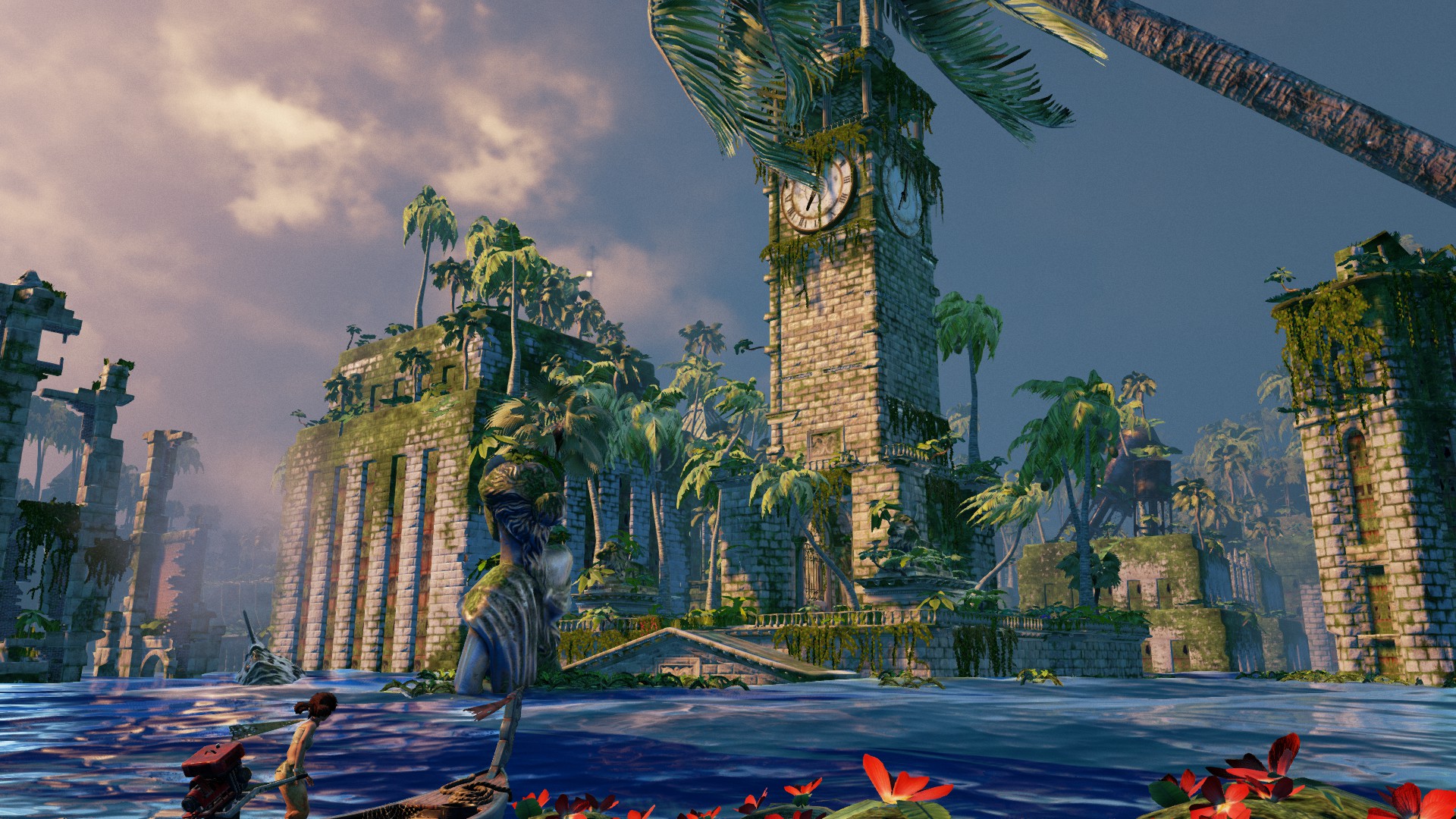 Since our brother lies sick in the little base we built, we need to find these rations. To do so, we map out the city, search for shiny objects on rooftops and other places and we set out on our fishing boat to take care of our brother. The premise is straightforward but it seems to work quite well.
As we map out areas and look through our telescope, we find entrances to the ruined areas. While the movement on the ship is very horizontal and limited to the waterways, we get to climb these high places and ruins of hotels, libraries and hospitals. The game picks up pace as we climb higher and higher, explore different paths to find collectables, and eventually reach these red chests with the rations we need. The sudden verticalness of the game was much to my liking as you suddenly gain access to points that allow you to spy farther. Once you're up at some of the high areas, you're able to search for more rations and collectables. It works quite well together.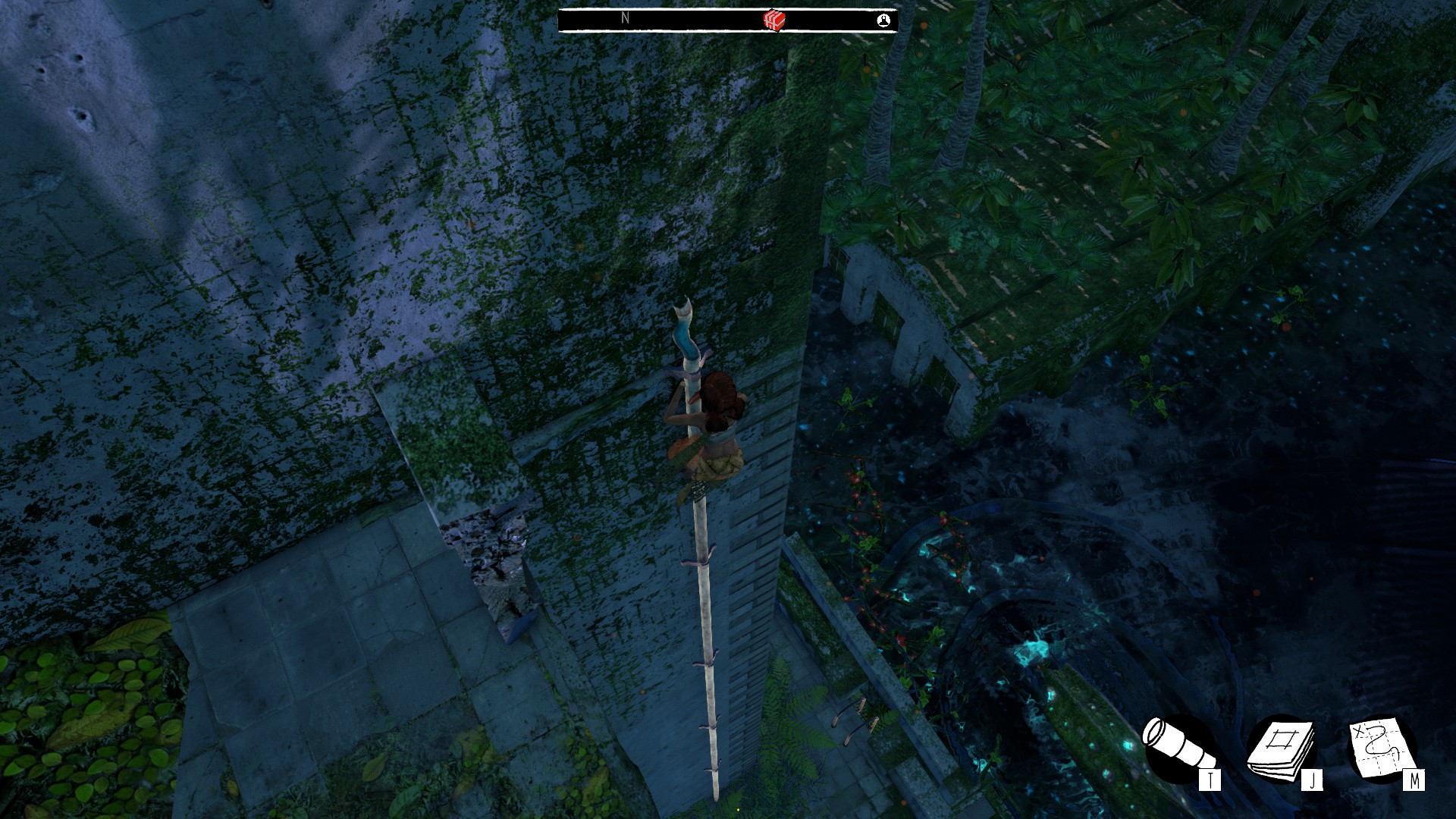 These collectables range from drawings (lore) to boat-upgrades that increase the duration of your boost. As you go on, you get to see landmarks and fauna, eventually filling out your journal, which gives you a nice sense of accomplishment. The exploration aspects of the game seem more than satisfactory, which was surprising since I felt a bit overwhelmed with those sixty lore-entries and the landmarks, creatures and other collectables. Eventually, I noticed that it's actually quite doable.
In the beginning, I felt more than overwhelmed with how the game did things. I was just thrown into it and had to figure out stuff on my own. Luckily, the game's premise and the gameplay that doesn't rely on combat at all is rather simple and straight-forward: You start at one point and try to explore the world and when your eye catches something of interest, you go there and see if you can dock somewhere and enter the building's ruins. Then you climb up and find stuff to progress the story.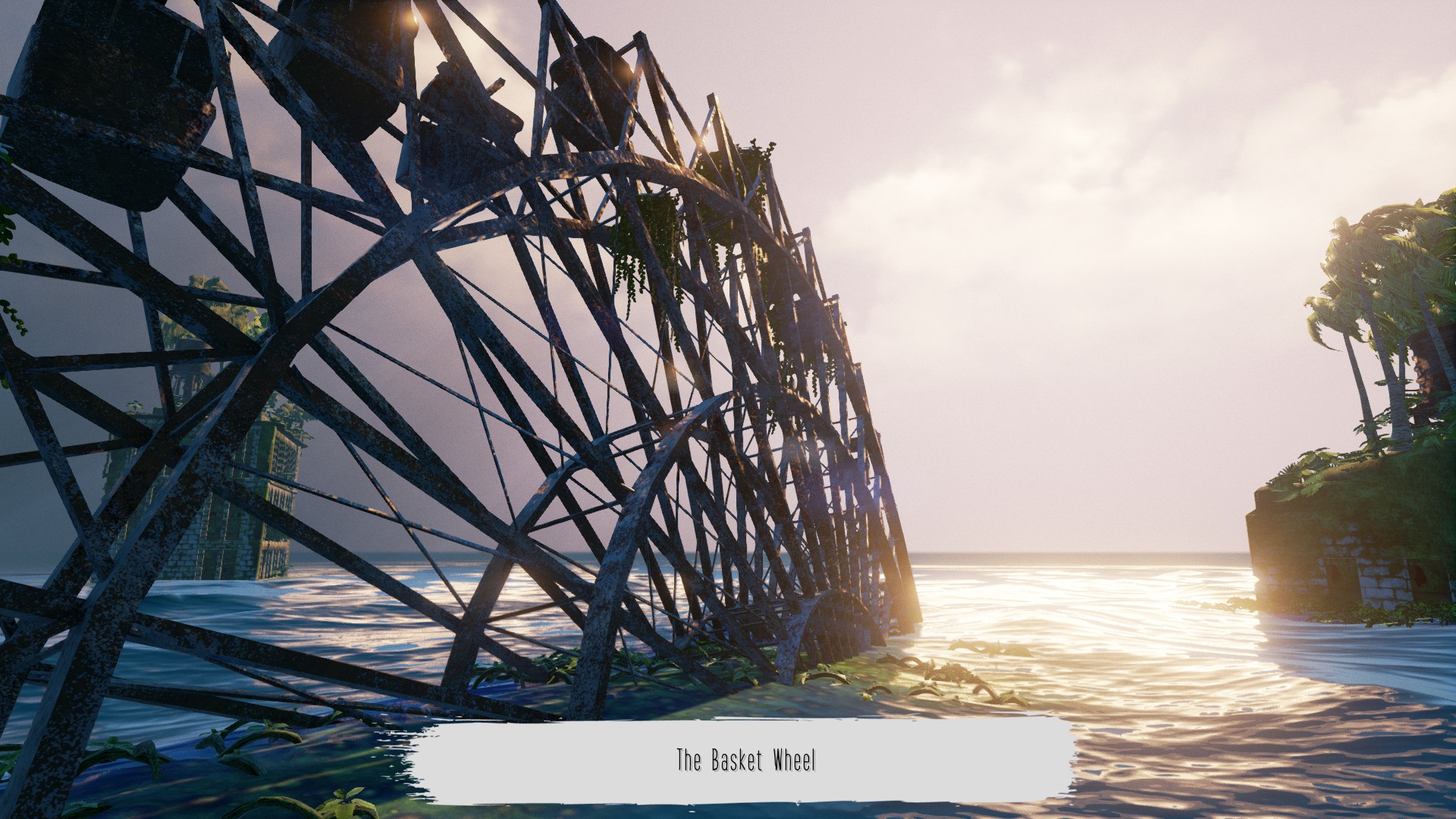 Personally, I feel like this game does that quite well. Thatgamecompany's "Journey" also had this premise of exploring the world and just going to points of interest, also known as "eyecatchers". In Submerged, you see a Ferris wheel for instance or the outlines of a bridge or a very high building at the horizon, so you're naturally drawn to those and see the entry point where you dock your boat and explore the building. By climbing up ledges, ivies, boards and other structures, you end up finding what you need before seeing another cutscene. Exploration feels rewarding which is really important in games like these that rely so heavily on it.
Meanwhile, we find and see the wildlife of this world over time. Whales, dolphins and birds accompany our boat as we travel alongside them. Are there no humans left, though? What happened to everyone?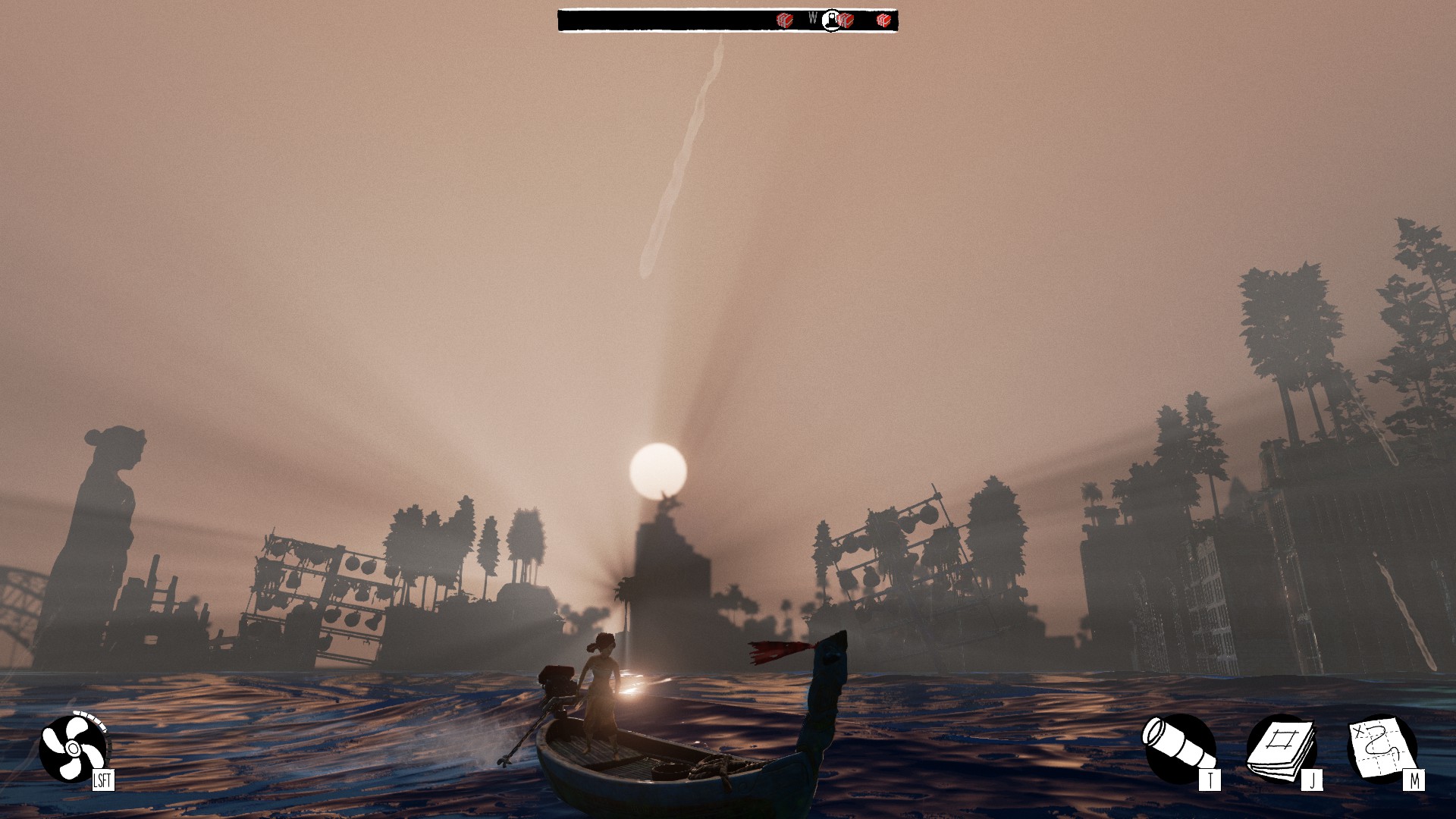 Again, these questions pop up and as you progress through the story, you get ominous clues as to what happened or what is happening. You slowly piece it together as the language is obscure and as you only get drawings for the lore pieces.
While this game is already five years old, I'd like to mention that it's beautiful. There is a day-night cycle in the game with its own weather and all of that but even when it's raining, the game manages to look spectacular. Being a rather vertical game, the perspective tends to get switched up now and then, showing you climb up a ladder or balance yourself to the other side of a building from a different point of view, which really showcases the beautiful scenery. Despite being somewhat old, Submerged is a pretty game. Sure, you have some graphical glitches here and there and the graphics settings are somewhat limited but overall, I feel like it certainly aged well.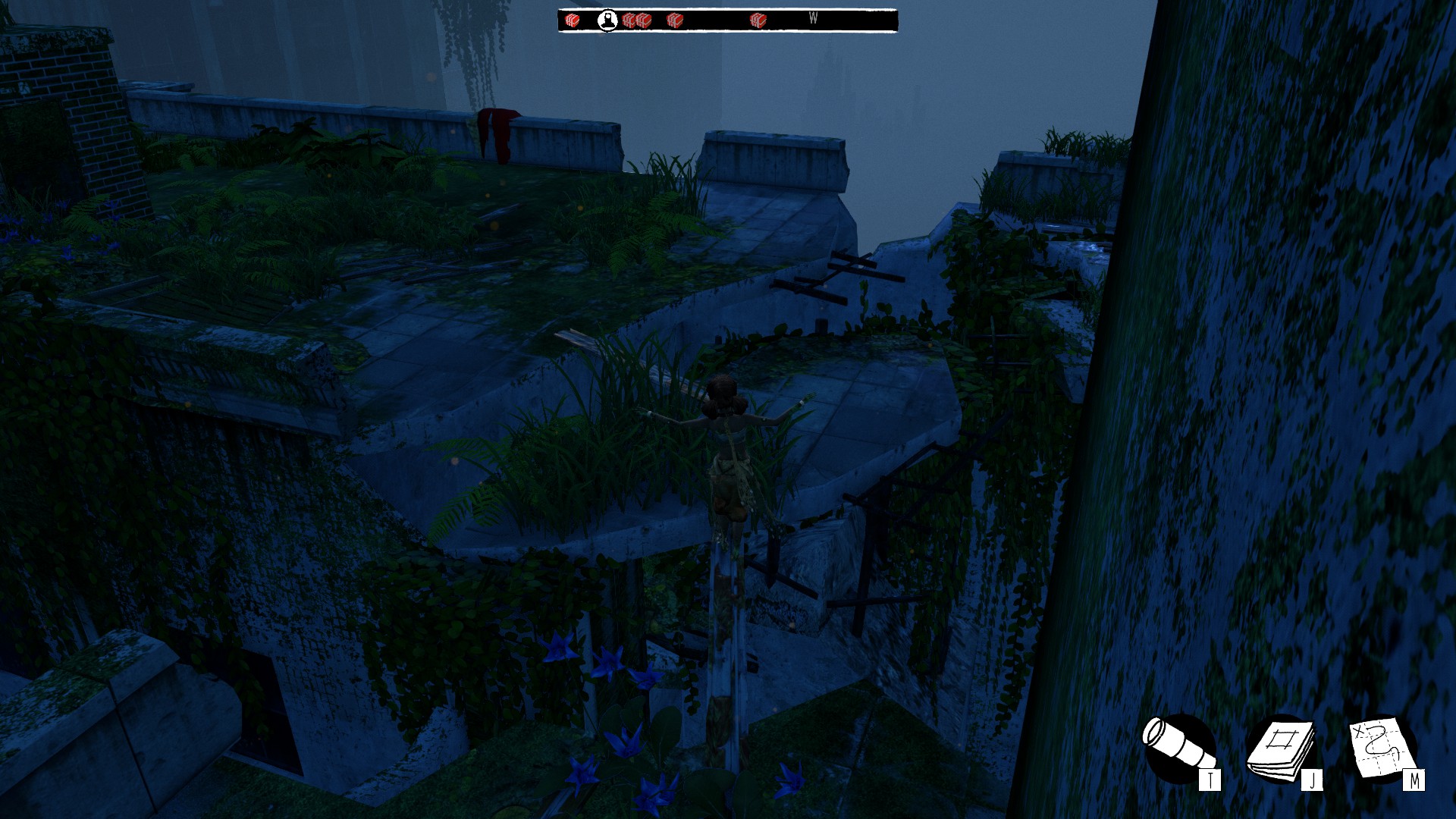 But despite all of that praise, I'll have to say that the game is not too accessible. While you're able to remap keys on both the keyboard and the controller, I would have liked to see other options supported in the game, like audio subtitles for waves, animal sounds or other options for people that don't hear that well. On top of that, the game is way too loud in the beginning and it's really hard to adjust to a "normal" volume level without nearly turning off the beautiful music directed by Jeff van Dyck.
On top of that, I was a bit bothered by the fact that there is no jump or sprint button. A game with this much platforming and freedom seems a bit limited by not being able to choose freely where you go. I would have liked it a bit more if I was able to go and climb wherever I want to, maybe with a stamina bar as a limiter or some gadgets or whatever. You certainly are free… and yet you're quite bound to ledges that are rather conveniently placed on the buildings.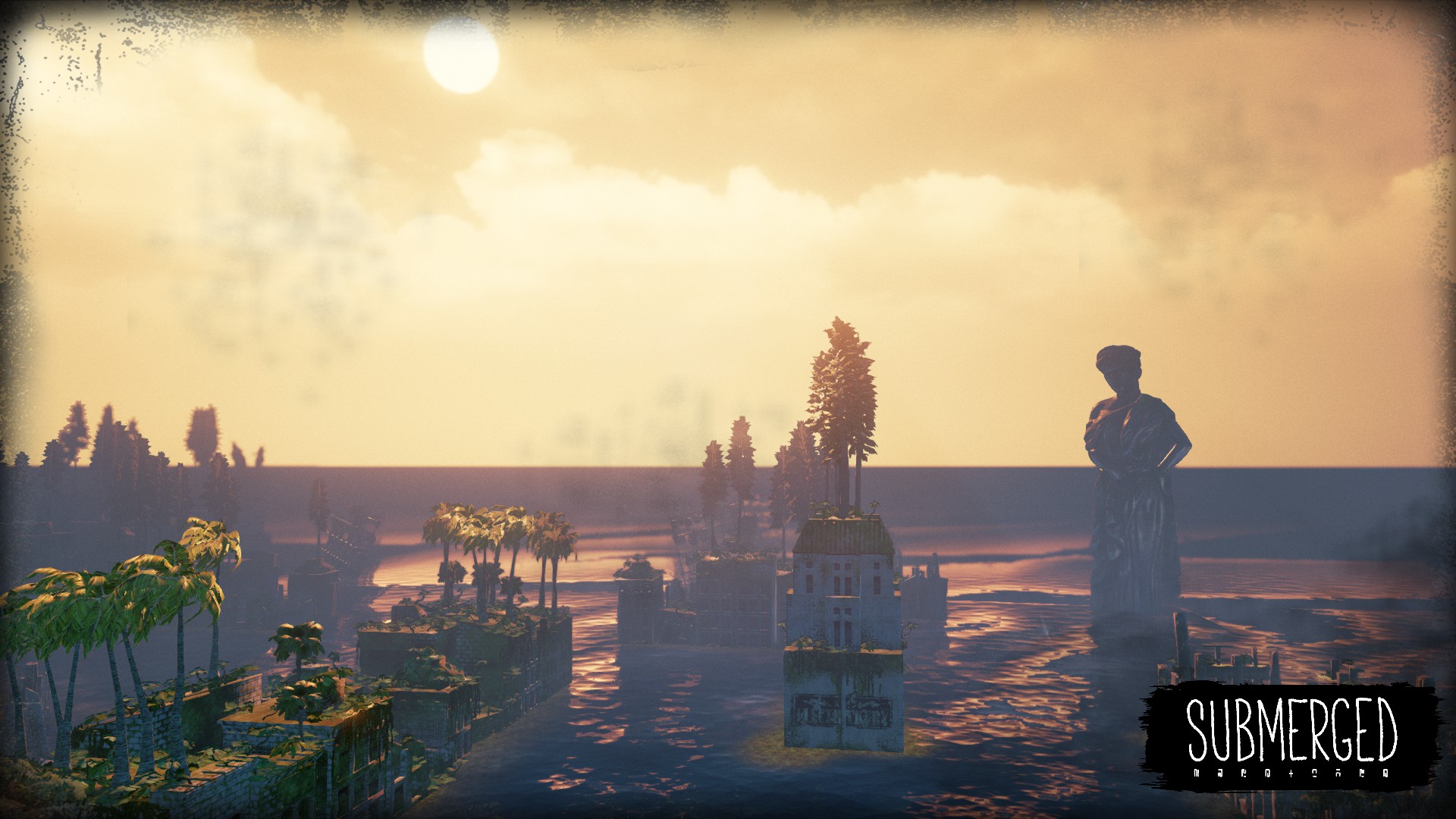 And while I get that the red chests are your main goal, I would have liked it if you were prompted something along the lines of "return to base?" instead of just getting teleported home. It's just a small thing that annoyed me as I'd have to climb all the way up again and remember the other paths if I wanted to explore more.
Regardless of that, however, I enjoyed this game. The world is beautiful, the exploration is highly enjoyable, and while the story seems melancholic, it is also very lovely, despite not using a single word. I hence recommend this experience to all fans of combat-free and chill exploration-based games.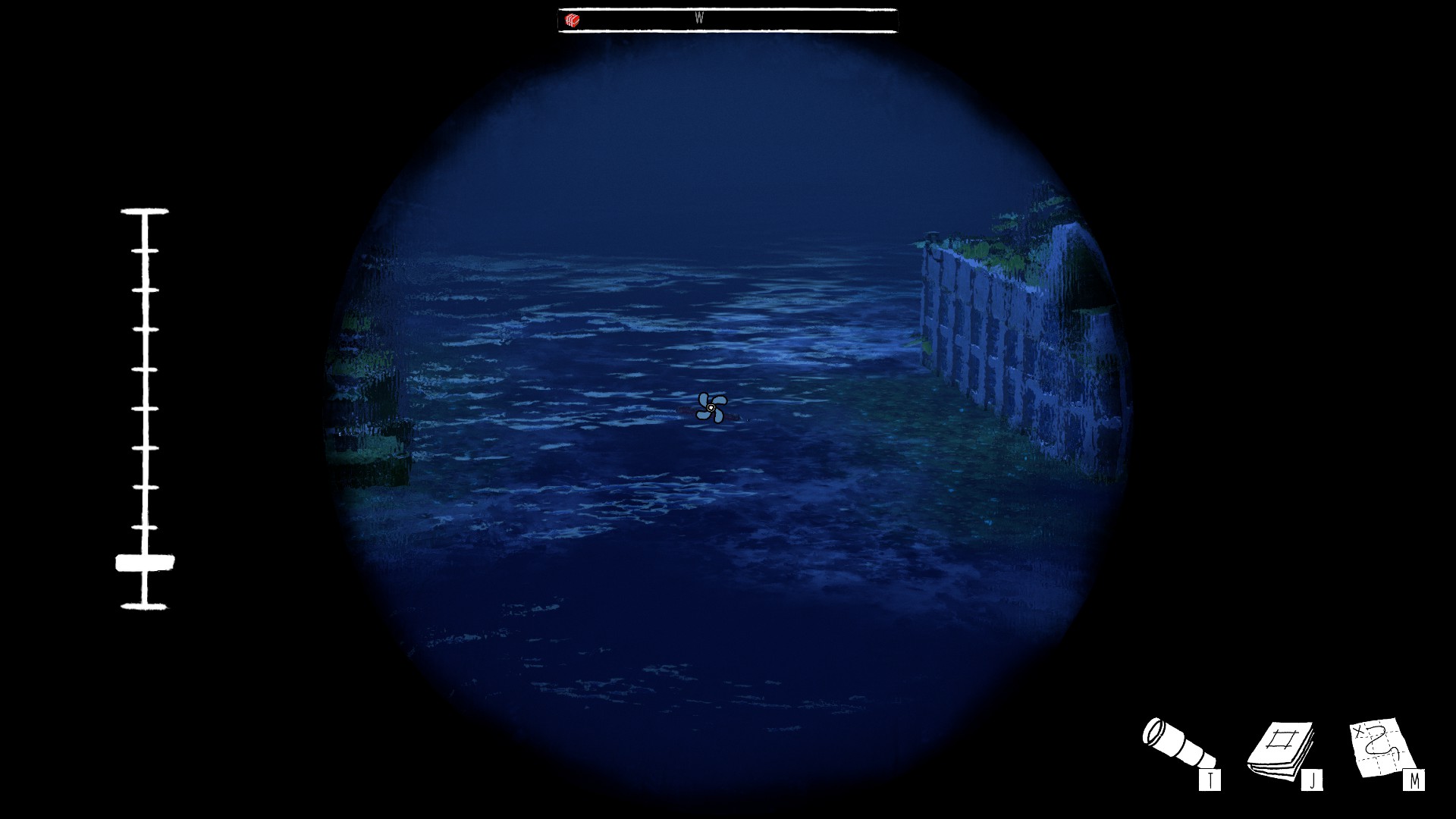 You can find the game on Steam over here – but if you want to support me (and the Trevor Project), you may want to use this affiliate link of mine to grab the game over at the Humble Store where it's currently 92% off for the next week or so. You can also use my link to make other purchases and I'll get some revenue as well unless of course, you use the honey-browser extension as that one overrides affiliate-links.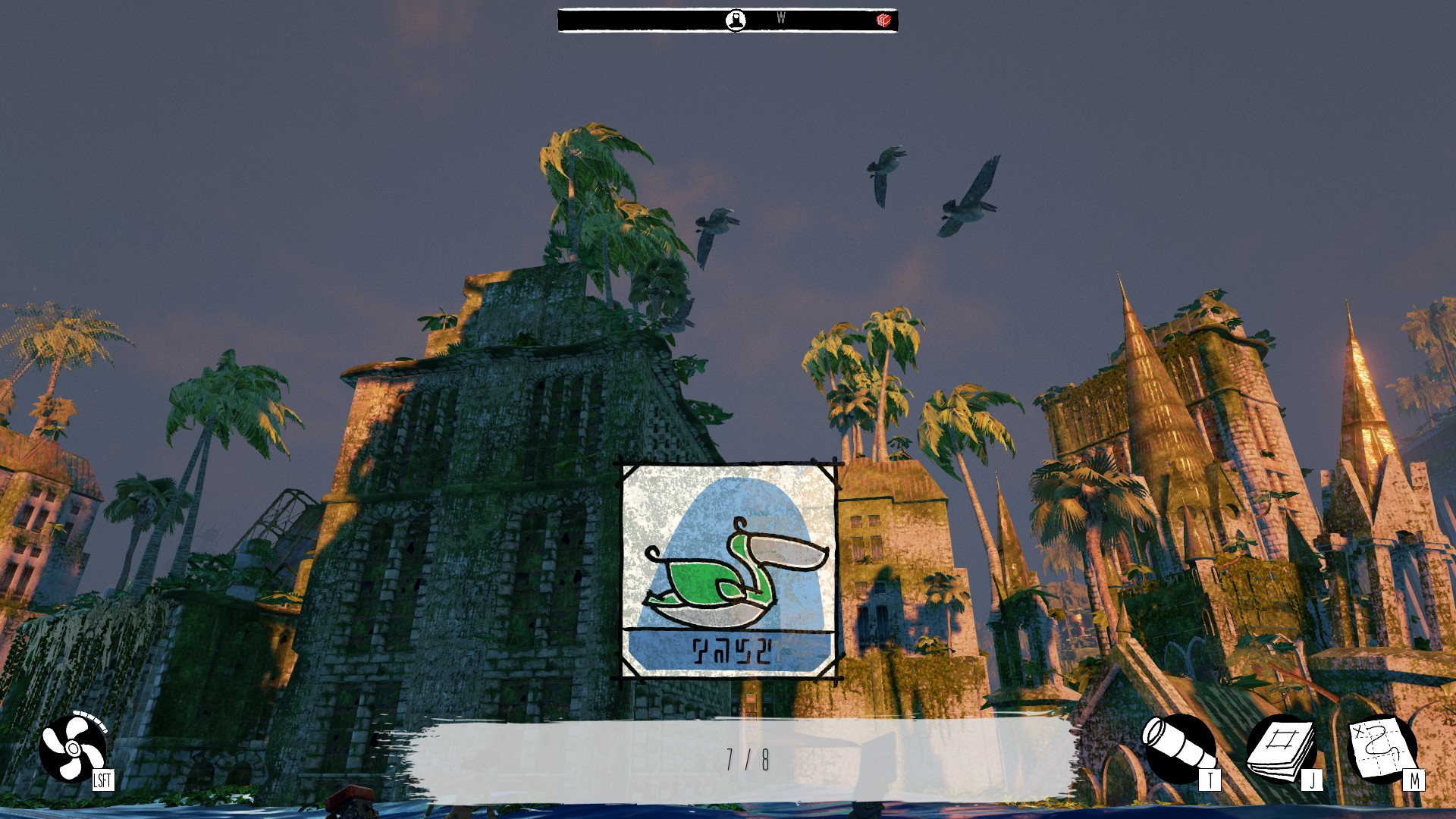 Either way, I hope you enjoyed this post. I had a lot of fun playing Submerged and was happy to cross off another game of my big plan-to-play list on Steam! I haven't posted reviews in a while since the university has been keeping me busy but if you want to get notified immediately whenever I post something on this blog, consider joining my discord server and grabbing the Scholars role over there!
Cheers!
This post was first published on Indiecator by Dan Indiecator aka MagiWasTaken. If you like what you see here and want to see more, you can check me out on Twitch and YouTube as well.