Are you ready to get sliced? Are you ready for science? Are you ready to die? If you answered any of those questions with anything, then fear not, you're on your way on one helluva ride with today's review, Disc Room!
The year's (not 2021 but) 2089 and a giant disc has appeared in Jupiter's orbit. Now, it's your job to explore said Disc… FOR SCIENCE! Explore a majority of rooms filled with deadly discs and survive until all the goals of the room are completed. Compete against your friends, solve puzzles, unlock abilities, and die!
Developer: Terri (Vellmann), Dose(one), Kitty (Calis), JW (Nijman)
Publisher: Devolver Digital
Genre: Action, Adventure, 2D, Violent, Difficult, Indie
Release Date: October 22nd, 2020
Reviewed on: PC
Available on: PC, Switch
Copy was purchased.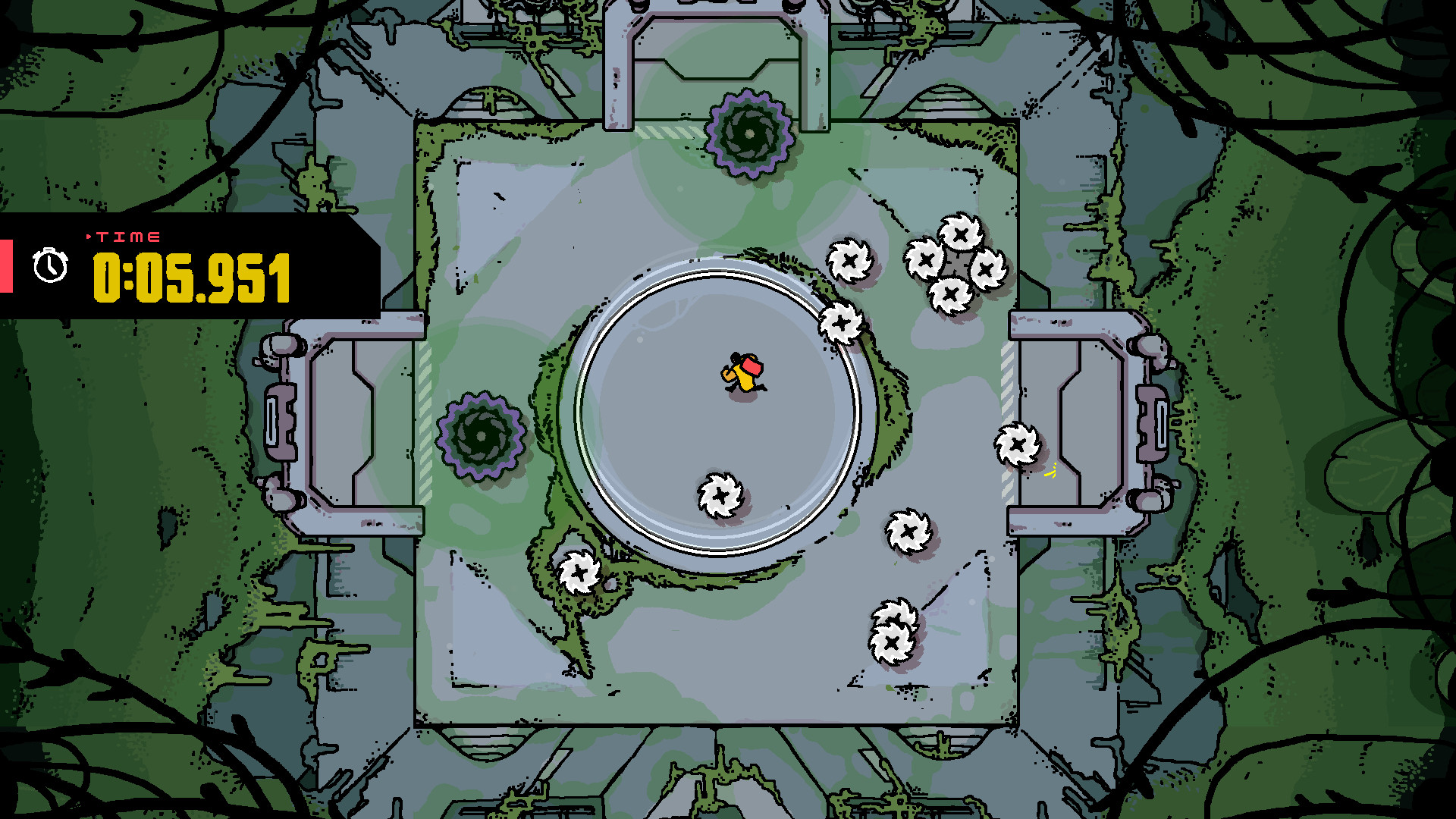 Disc Room is a Race-Against-The-Time-ish Action-Adventure where you dodge deadly blades, discs, or whatever you want to call them. In about 50 different rooms, you need to keep all your eyes open and look around you in 360° to be able to dodge everything and anything. There are a plethora of disc types from big ones to small ones to homing and time-slowing discs. Dying at the hand of different blades can result in you unlocking abilities that help you survive, like the time-slow ability, the dash or the cloning-ability.
At first, the game seems rather simplistic and not that challenging – but eventually, you end up having to solve puzzles in the rooms. How are you supposed to die in less than 0 seconds? How do you die while there are four discs in the room, when there are only two, to begin? What does "Feed ????? 4 ?????" mean, and how do you accomplish it? The game grants you a lot of different puzzles that revolve around using the game's mechanics to survive or not-survive in creative ways, which is awesome!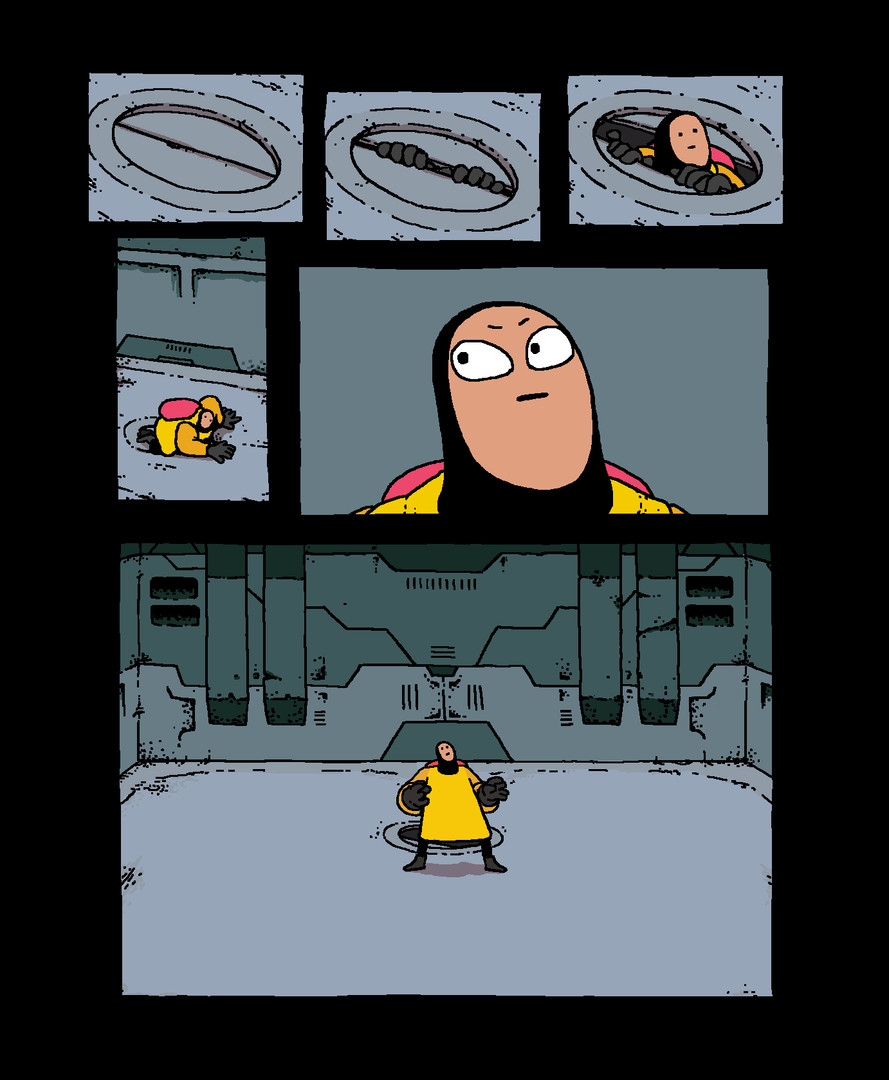 Once you end up fighting so-called Gatekeepers aka Bosses and unlock new areas, each with their own themes, the game's pace really picks up, as you get to explore each area independantly as long as you complete some goals. Just backtrack later and check older rooms out again once you feel confident in doing them! Each of the areas is special with different enemy types and new mechanics introduced.
On top of that, the game offers a lot of replayability because of… a little friendly rivalry! I played it for the first time while watching my friend Jimmi play it on Stream. Whenever he beat a room, I was already on beating his time and surviving longer than him. I loved it when he was shocked to see that I was already at 24 seconds in one of the rooms when he was stuck at 16. While he tried to beat my 24-second-record in said room, I was beating his other records. Eventually, he got better than me, but if I try very hard, I'll manage to screw him over again, for sure! I love it.
I feel like the goals of the rooms and the Metroidvania-ish aspects of it (solving puzzles and problems with abilities that you unlock later into the game) really make this game special and a ton of fun, especially since these aspects are paired with tons of achievements, collectables, and the friendly rivalry integrated through your Steam friend list.
The art style is simple but the game really doesn't need to be more detailed, to be honest. The animated cutscenes are cute and offer a bit of mystery about the game's story while also providing you with some interesting comics here and there. In General, the game has this web-comic-vibe that I really fancy.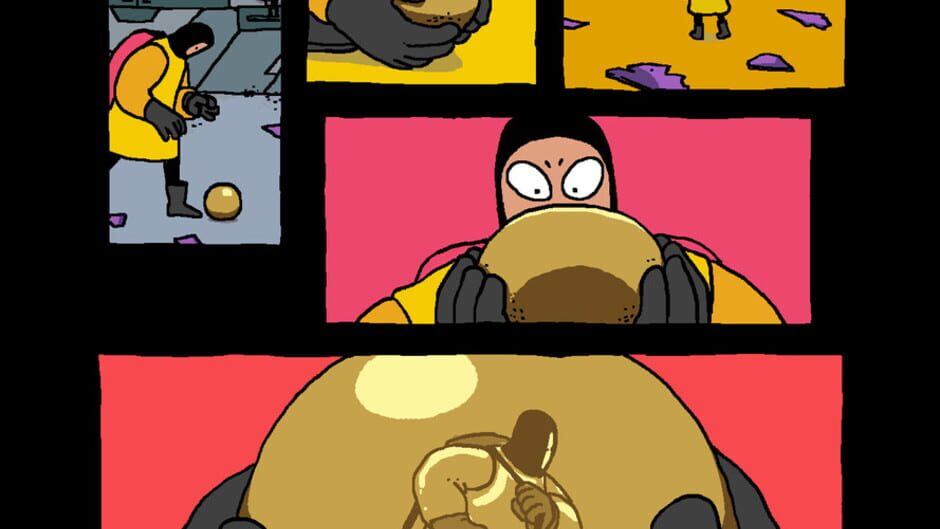 On top of that, the soundtrack is awesome! It's a real SpaceWave/SynthWave banger that I could listen to for ages. Good thing that you can buy the Soundtrack as well over here, featuring 53 tracks. It's anthemic, adrenaline-inducing, and just great! Might become one of my favourites!
All that being said, there are a few issues with the game. Being a game with saw blades and a lot of Violence, you may encounter a lot of Gore, which is unsettling and displeasing… but you have a warning for that on the Steam store, so that's completely fine. My issue with it is that some of the rooms contain flashing lights and effects where the light turns dark and then bright again, which really messed with my eyes. Personally, I don't have a problem with epilepsy but since it even fucked with my eyes, I'd imagine that other people could have real problems with it… but there is no warning about flashing lights and potential epilepsy triggers in the game, which is somewhat upsetting.
Apart from that, while I love the puzzles, I feel like it sometimes is a bit hard to get to clues on your own. A few times, I had to ask friends for input on the golden discs and what they think. I would have preferred if a room on the other side of the map would offer a clue to the puzzles in some way rather than you just have to do things.
At the same time, the game sometimes needs you to die from different disc types… but apparently, the different boss forms also count towards that, which is annoying, to say the least, because it shouldn't be a thing. If a boss is already accounted for, why does the boss' husk count as something separate. Otherwise, I'm completely fine with the difficulty and the challenge of the game but that little thing there just annoyed me a little bit.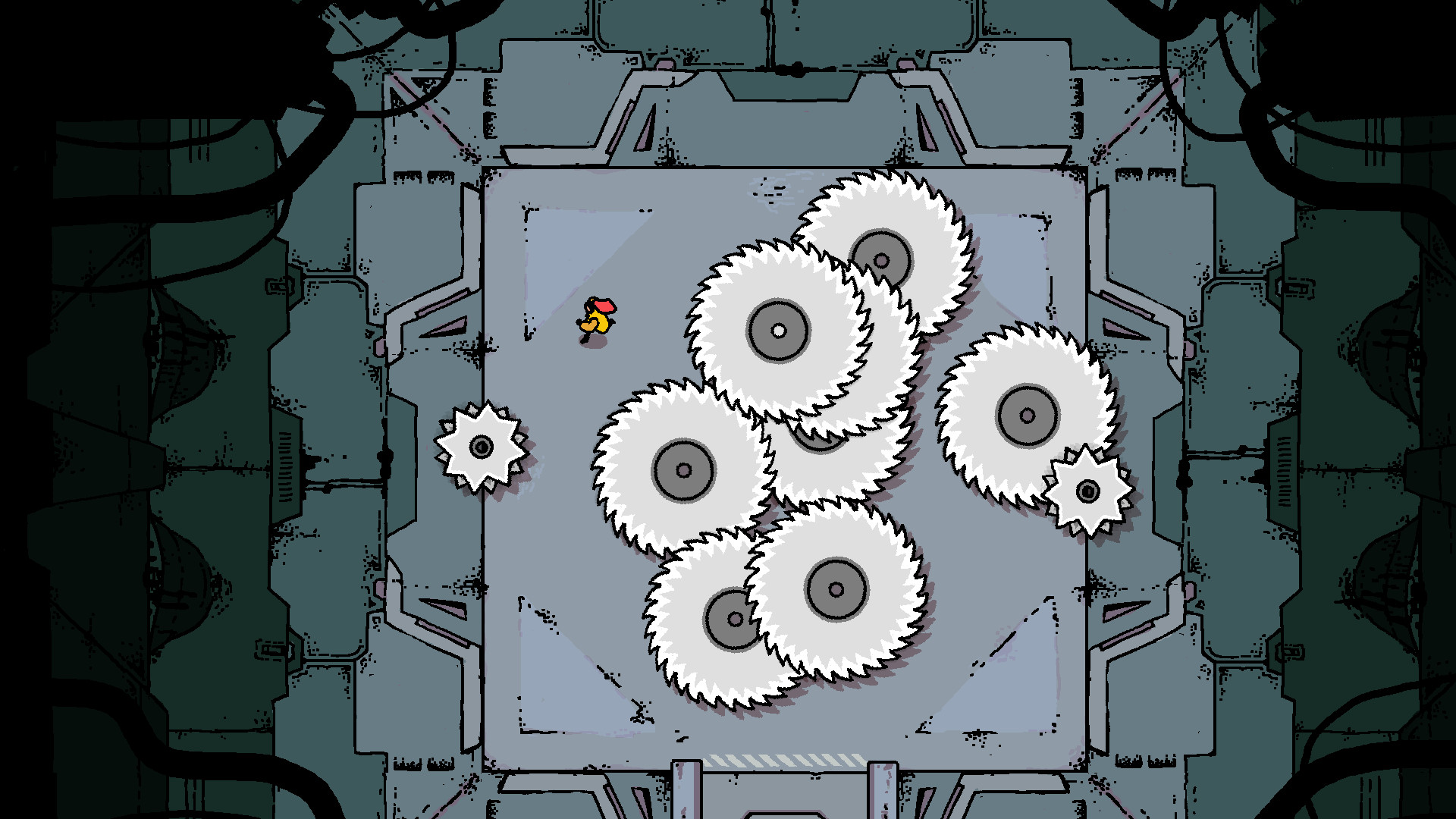 Overall, however, the game's great and provides a lot of entertainment, especially with the Achievements, the Steam Leaderboards, and the awesome soundtrack. I'd love it if more people could check this title out over here.
Post review commentary:
Anyways, I hope you're having a great start into the new year! Personally speaking, 2020 has felt like a meat grinder (haha) – but I have high hopes for 2021! Hope you do, too! Happy New Year! Today's review is the last one that I've prepared before going to my parents at the end of last year. Hence, look forward to more *fresh* content with that 2021-flavour in it!
Cheers!
This post was first published on Indiecator by Dan Indiecator aka MagiWasTaken. If you like what you see here and want to see more, you can check me out on Twitch and YouTube as well. If you find this post on a website other than Indiecator.org, please write an e-mail to me. Thank you!