Today we're taking a look at qomp by the guy behind Gutwhale, Stuffed Wombat! qomp is a small game about freedom. You are a ball. Your job is to escape. Become a free bird… I mean, ball!
Developer: Stuffed Wombat, Britt Brady, Miroko, Clovelt
Publisher: Stuffed Wombat
Genre: 2D, Precision Platformer, Pong
Release Date: February 4th, 2021
Reviewed on: PC
Available on: PC
Copy was sent by the developer.
Controls are rather simple as you only need a button for pausing and a button for moving. Movement is tied to a pong-style system where bouncing onto walls changes your direction while using your movement-button allows you to go upwards or downwards. While it's easy to learn, the system is hard to master. In the beginning, you've got to escape that game of Pong while you, later on, have to dodge saw blades, press buttons, solve small puzzles, and in general, there are a lot of things that the game does with this simple system.
For instance, some levels are underwater and alas, your ball behaves differently while in other levels, everything only moves when you change directions (aka hit a wall). What I love about qomp is that these systems geet introduced without any text at all. In the beginning, you figure out controls yourself (again, rather quickly) while you quickly understand how certain features and mechanics work. Due to the checkpoints that are placed frequently, it doesn't even feel that frustrating when you die once or twice to a new object or mechanic.
The game is rather short with an estimated playtime of one to three hours. I was done with 50% of the game after an hour, so I feel like the time estimate is rather accurate. There are a lot of mechanics as well as some boss fights in the game that all play out quite interestingly. In one of them, for example, you become the snake from… Snake… and you have to hit the boss three times while not biting your own tail, which is quite interesting and actually harder to accomplish than you think.
While the difficulty of the game isn't the hardest, there are still times where you can struggle a bit, which is why the game offers some accessibility options from invincibility to zooming out, aim-assist and autofire, just to help you get through some of the parts where you get stuck. I like this approach as there is always a level that you may not enjoy and the developer clearly doesn't want you to get too frustrated.
While I like the accessibility options in there, I don't actually like the normal settings that are available to you. You can only turn the music and sound effects on or off but can't change the volume of them. You can get rid of the bulging effect and the screenshake if those effects bother you but… I'll get into those later. I would have liked it if there had been more options here to potentially change the brightness or the volume in detail. Obviously, you can go into your PC's audio mixer to adjust the volume for any game and any program, but nowadays most games have options for that in-game.
But yeah, speaking of the bulge and the screenshake, the game features some stunning presentation akin to Gutwhale's with some lovely pixel art and an amazing soundtrack. I really enjoyed spending my time in qomp, especially due to the soundtrack by Britt Brady and the art by Miroko. I love and adore franek's pixel art but it's nice to see other artists and art styles in the different games. Animations in the game were made by Clovelt and also fit the game rather well. Stuffed Wombat and his co-devs essentially created a stunning atmosphere in qomp that feels quite enigmatic in a way. The story is not that deep but the mysterious vibe, the amazing tunes, the lovely art, and the fun gameplay mechanics really bring out the game a lot and make it feel really good.
Alas, I'd like to say that while the game isn't the longest game, I definitely think that you get your bang for your buck. It's rather short but it also features challenges that you unlock after beating the game, and all in all, I really enjoyed and can recommend qomp a lot.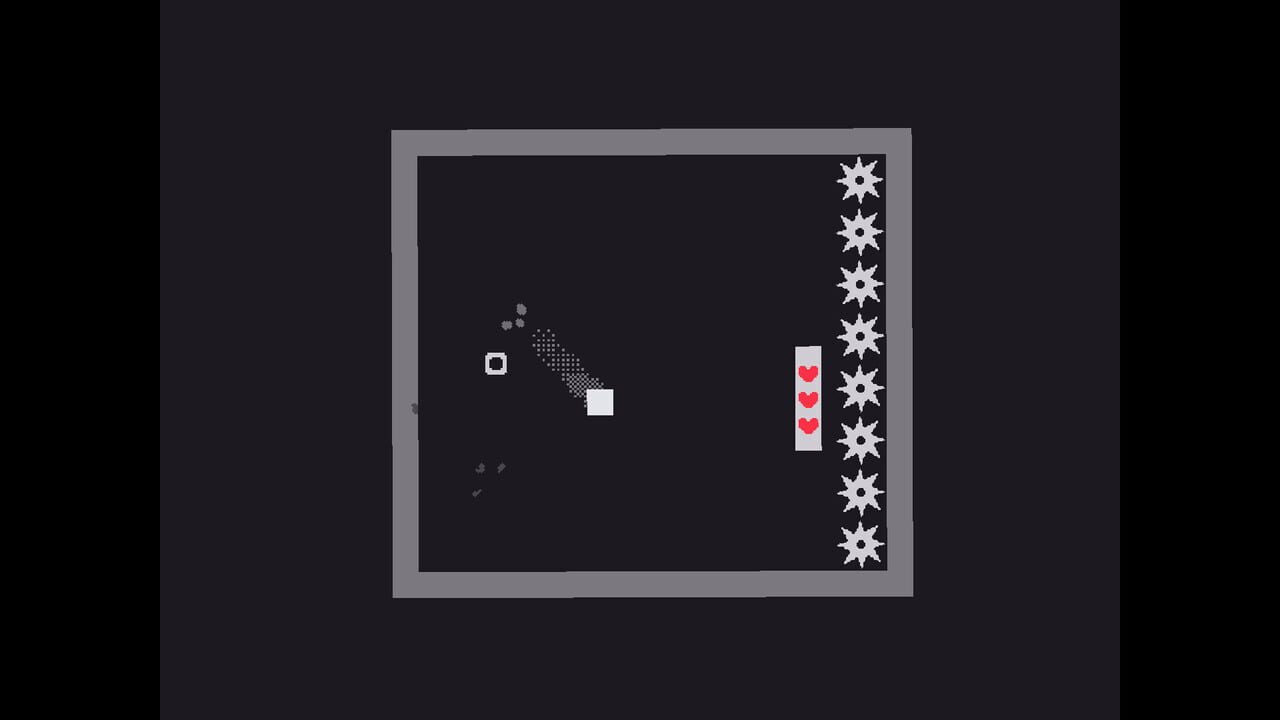 It's nice to feature games by the same dev multiple times. I really enjoyed Gutwhale and also really enjoyed qomp. It's good to see developers creating interesting titles with simple premises like this one that don't feel too simple or anything like that if that makes sense. I hope you enjoyed my review on this one. Let me know what you think about it! 
Cheers!
This post was first published on Indiecator by Dan Indiecator aka MagiWasTaken. If you like what you see here and want to see more, you can check me out on Twitch and YouTube as well. If you find this post on a website other than Indiecator.org, please write an e-mail to me. Thank you!