Honestly, I'm not sure what to think about Outriders. I've been playing it for the last four hours and while I've enjoyed the demo, it's mostly that I've enjoyed the abilities.
For anyone that doesn't know, there's a demo available for Outriders right now that lets you play through the first chapter of the game. There are four classes and you can level up to Level 7 and unlock World Level 4. Everything transitions over to the full game if you end up pre-purchasing or buying it…
Where do I start? Where do I start? Uh,… Earth is doomed and people hence travel to a distant planet. One of the ships blows up in space for whatever reason and down on the planet, there are these alien storms that are very lethal. For whatever reason, we don't die by it but get altered instead… hence, we're one of the "Altered", on top of being one of the remaining Outriders (the military people that came with one of the ships). There is black goo that is infecting people, killer storms, and some mad scientist that commands the other ship that is still in space to come down despite us not being ready. God damn it! Alas, stuff happens and we get put into Cryo to be saved later… but we wake up 31 years later instead of the few days, weeks, months that were planned. Alas, once we arise from our slumber, we are involved in a war, we are left to die and then we end up helping our friends, including my favourite character so far: The charismatic and never-sober Jakub!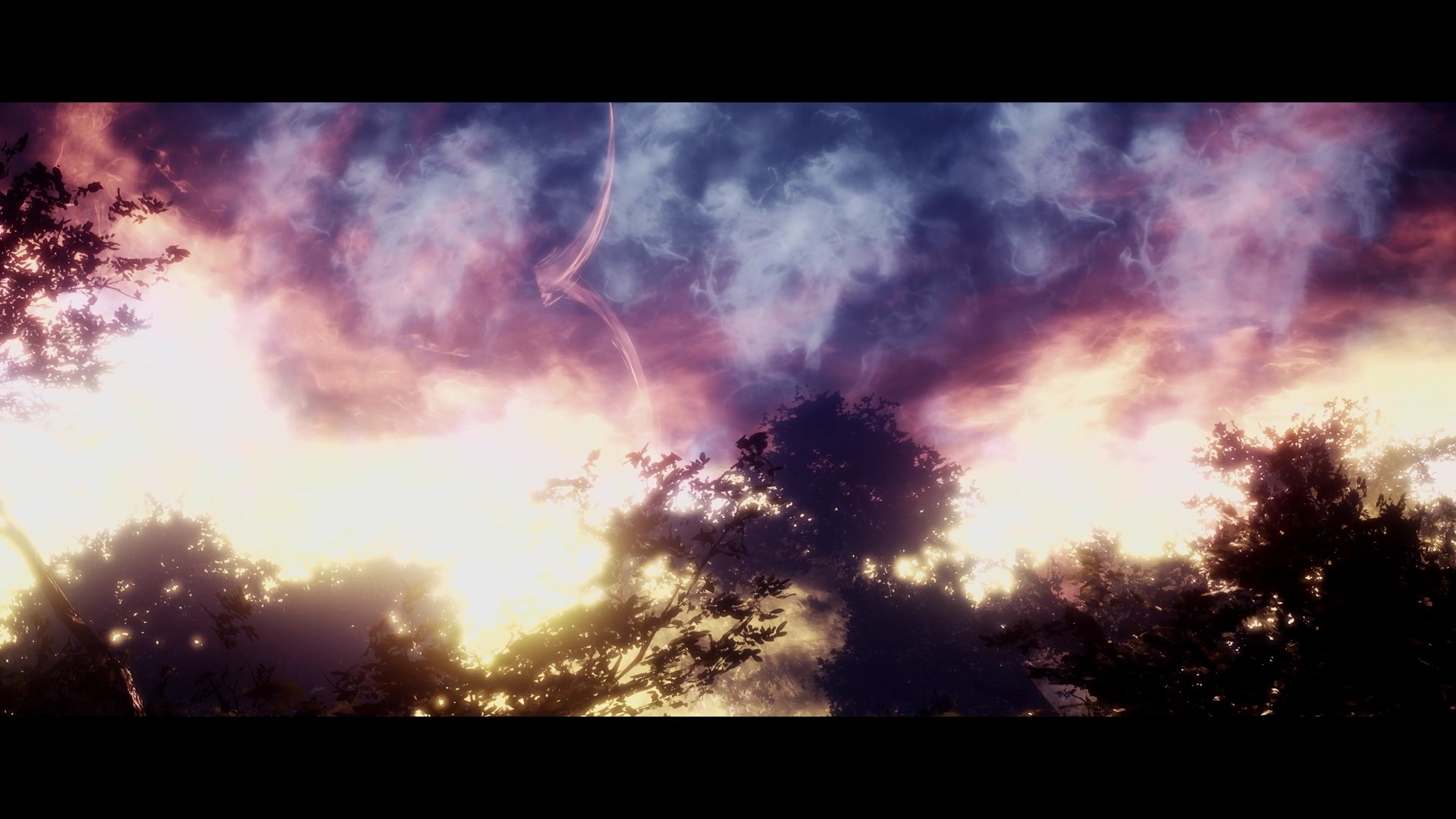 Well, since we're an Altered, we have up to three different skills that can be exchanged for different skills. The four classes play quite differently, although I haven't played too much of the Trickster just yet (more of that tomorrow, hopefully). The Technomancer is an ice-based long-ranged support character that can drop turrets and other gadgets to help allies or fight their way alone through areas. The Pyromancer is a mid-range fire-mage, kind of… You can inflict a lot of elemental debuffs and damage and you have some crow control, so I've been enjoying this one a lot. The Trickster is a time-based short-range assassin that does a lot of damage and gets shielded on top of the healing (more on that later) when they kill stuff up-close. The Devastator is an earth-based tank that goes into short to medium range and heals from killing encounters up-close.
Now, every class heals in some way. The Pyromancer has spell-leech/spell-vamp and the Technomancer heals based on long-ranged damage dealt. I love playing mages and I love snipers, so I'm enjoying both of these classes a lot. There are also skill trees in the game as well as gear that changes your spell-attributes (similar to how exotics in Destiny have special attributes). Some weapons also may synergise quite well with builds, I've noticed. A sniper I got has a poison shot, for instance, which works quite well if I don't one-shot a target with it while another weapon has bonus armour pen on the first shot after reloading… I'd imagine that other weapons deal bonus damage on burning targets or targets with ailments as that could work quite well with the Pyromancer for instance.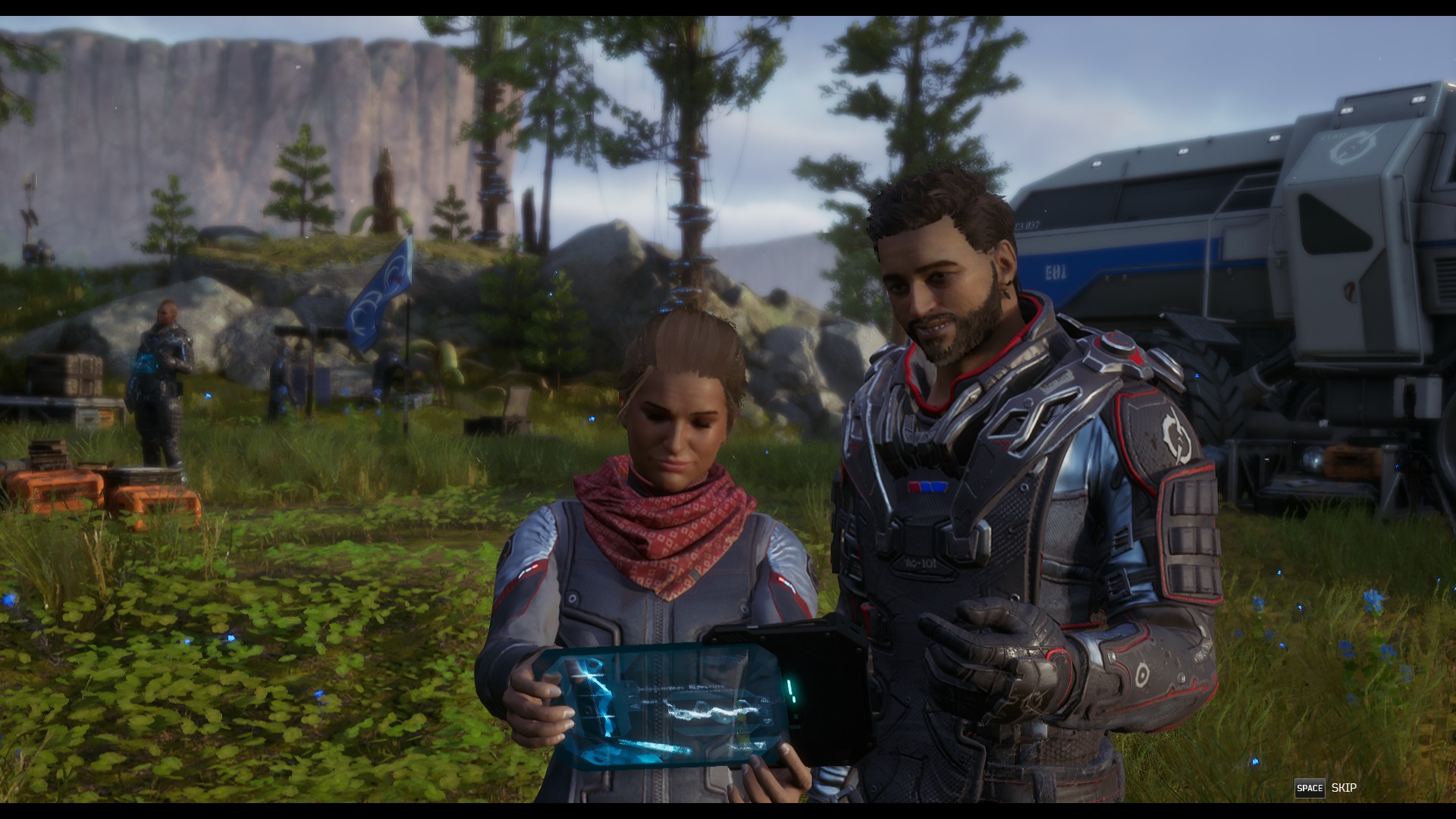 Either way, that's been great and interesting, but overall it feels kind of… off? The gunplay is great with some of the weapons… but others feel lacklustre. In Destiny (and the comparison was inevitable) you've got weapons that feel like they hit their targets and like they're packing a punch. The gunplay is funplay. Here… you've got snipers that just let out a quick "pew" before you have to aim again and it's just not as satisfying. Not all weapons are like that… but a lot of them are.
In the same way, there are some mechanics in the game that feel kinda iffy like the missing jump-button and the whole guarding-mechanic that is very Gears of War ish. I both like and dislike the guarding mechanic. Sometimes it feels unnecessary or I forget that it's a thing. I wanna jump over an obstacle and am suddenly guarding and clinging to the wall… feels weird. At the same time, it's cool since I haven't played many games with that sort of mechanic.
At last… the character creation… ugh… the male voice sucks btw… I like the female voice a lot more… but my biggest problem with the character selection is that the skin tones don't work properly. Belghast has a nice comparison in his post showing some unintentional racism where skin tones aren't the same for all heads… I wanted to create a super pale character because… I'm super pale and a lich and all of that… but all of the skin tones look brown-ish… which I didn't feel that great about. Luckily, you can cover your head quite well with a helmet to brush over that fact. You also have presets for hairstyles, head shapes and beards… but I can't customize the body or shapes or whatever. At the same time, I can select a beard as a man but not as a woman… and as a woman, I can have makeup… but not as a man? I don't know. I like my makeup on male characters, so that would have been something I would have personally enjoyed. Generally, the character creation is also lacking a lot and I hope they add stuff to it, including actual functioning skin tones. I don't have to be a pale vampire with red lipstick in every game… but you know… I don't feel comfortable creating POC as a white person… maybe that's just me but I feel like I could be labelled racist or something.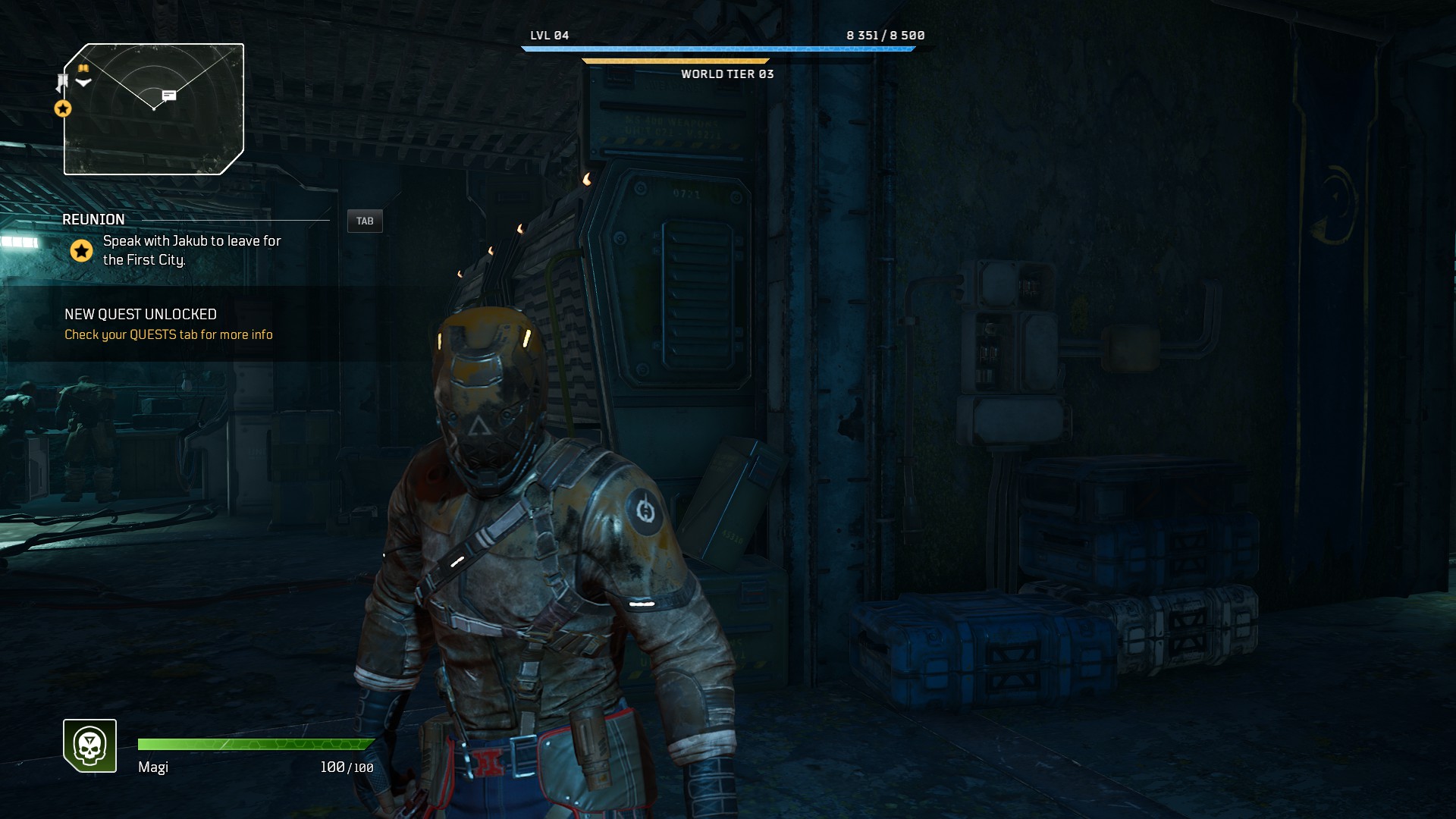 Anyways, Outriders is fun but I'm not sure if I'll play the full game unless it's on sale or free or something… I mean, I wanna play a looter shooter again… maybe I'll get into Borderlands again, who knows? But Outriders may not cut it for me at a price point of 60 bucks..
What are your thoughts on the demo? Let me know!
Cheers!
This post was first published on Indiecator by Dan Indiecator aka MagiWasTaken. If you like what you see here and want to see more, you can check me out on Twitch and YouTube as well. If you find this post on a website other than Indiecator.org, please write an e-mail to me. Thank you!