I'm a bit late on this train but the LudoNarraCon has been going on since Friday and well, it will end today. I hence wanted to talk about some of the games that I got to play in light of the new demo releases presented by Fellow Traveller (the publisher of In Other Waters).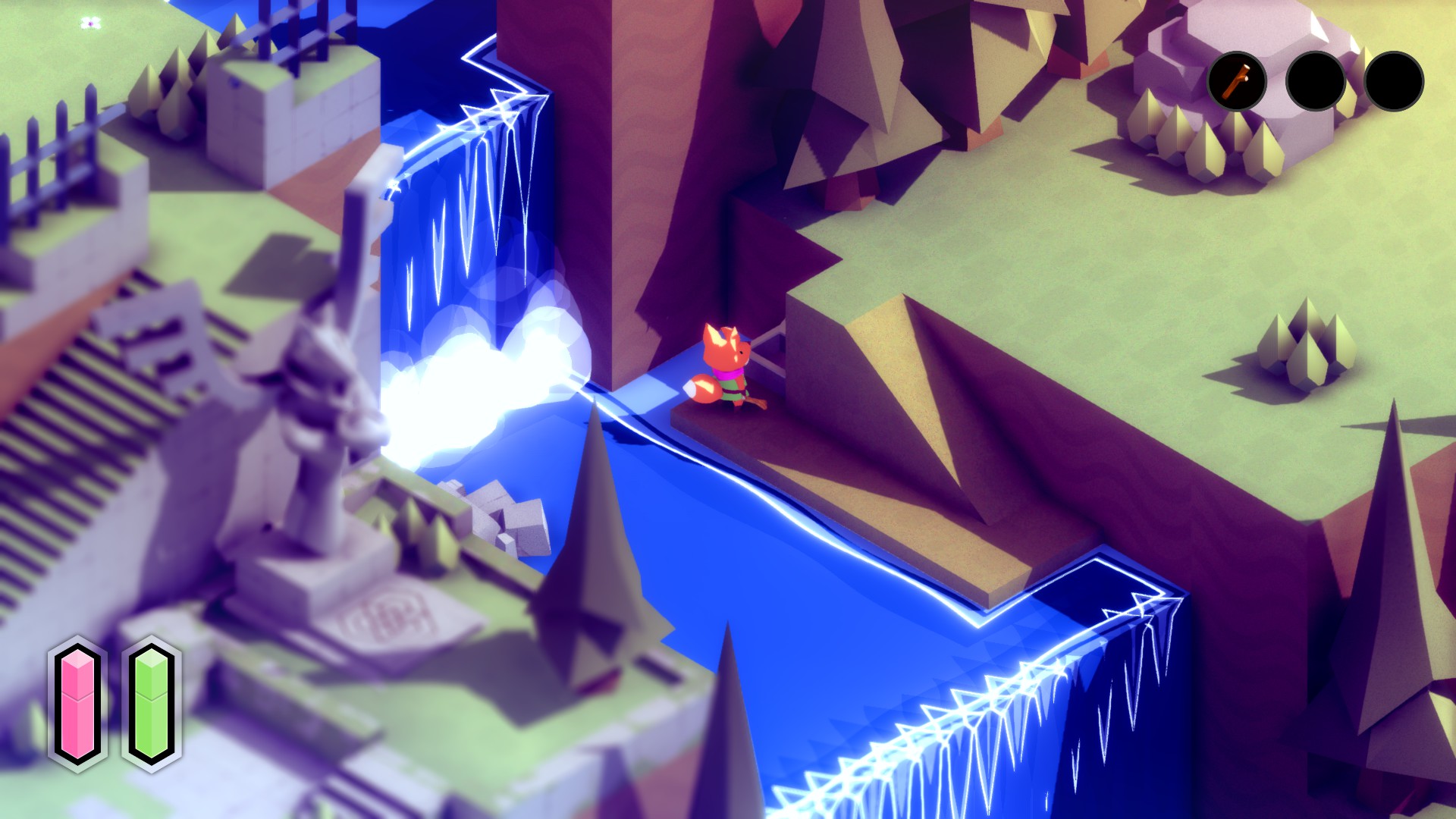 One of the titles that I've been especially excited about was Tunic but sadly I couldn't get the demo to work. There are no settings in there nor are there any control schemes. You just spawn in and the game kinda tells you what to do when you need it but for whatever reason, it didn't want to respond to my controller/keyboard inputs. After a while, it worked and I got some slashes into a slime-thing but then it stopped working again, so uh,… I guess the demo is VERY early, which is disappointing since what I saw at the GamesCom was amazing and worked just fine. But regardless of that, I'm quite excited about Tunic. Not only is it published by Finji but it also is an action-adventure that has a lot of exploration in it as well as some obvious Zelda references. The cute art style paired with the nice combat that I got to see at the GamesCom demo… It was amazing. Really enjoyed it. Looking forward to checking it out eventually once there is a better demo out or once the full game releases!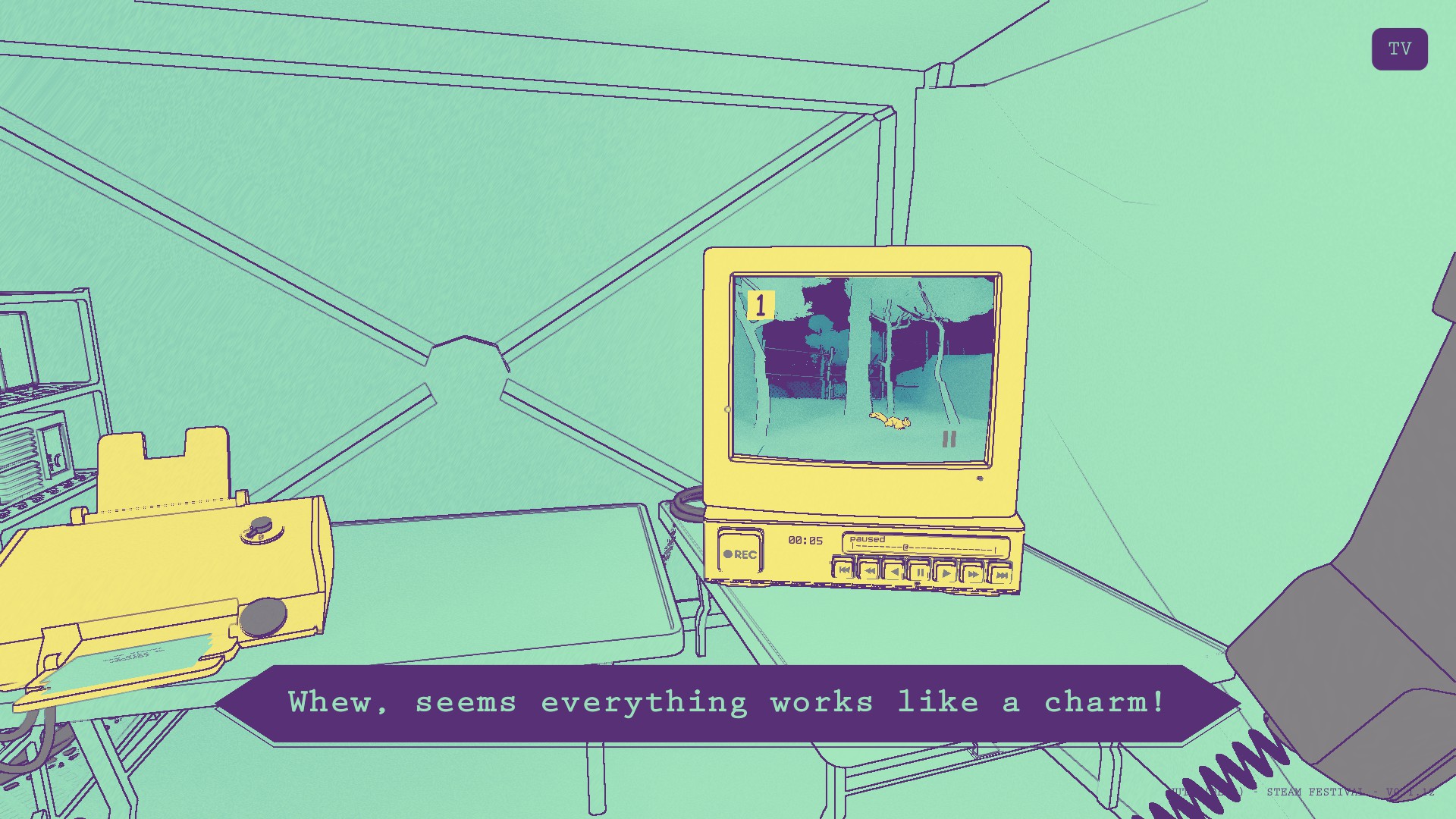 Moving on, we've got a demo here for a game called NUTS where we research squirrels and their behaviours. From the get-go, I've got to say that Melmoth Forest and our little research caravan looks stunning. NUTS is very stylised with few but very vibrant colours and a lot of interesting mechanics. In a way, this game kind of reminds me of Firewatch and maybe even Papers, Please? It's an interesting title where we place down cameras to track down squirrels' nests and nut staches and document it and I'm also looking forward to this title, although I'm wondering where the story will lead us. While the demo is rather short (at only half an hour), it's quite enjoyable. I guess people could take less time in the demo but I was messing around quite a bit and also ended up failing the camera placement a few times, resulting in me taking eight nights to figure out where the nut stash is.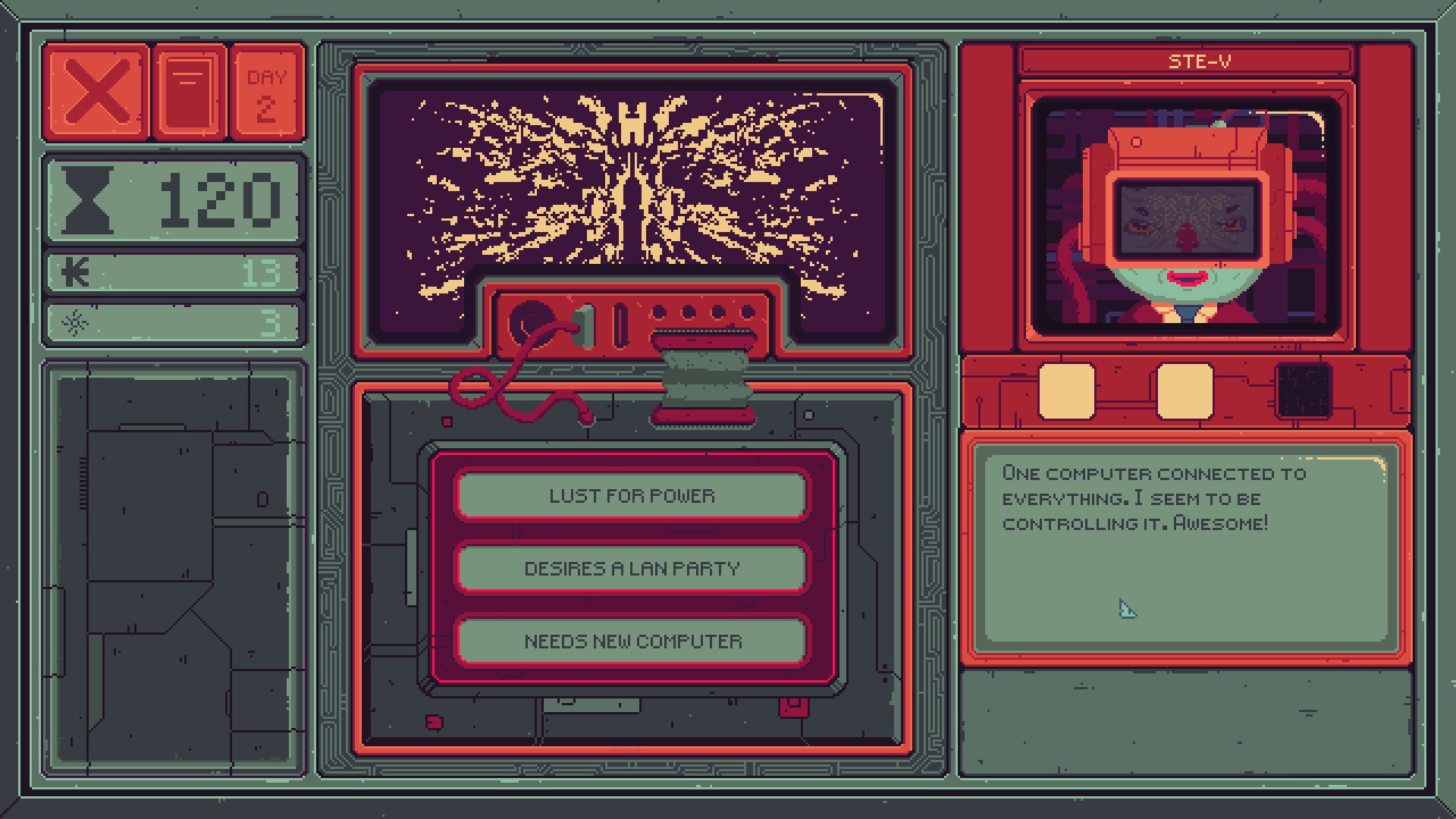 As for the next demo, it took me a while to get it but Mind Scanners seems to be a "Papers, Please!"-like simulation type game where you cure insane people or declare people sane. There is this big authority in that world that lets you scan people's mind to figure out their mental illnesses and rid them of anxieties and other issues… but not all of what they're doing is good and because of that it's your choice if you want to listen to the orders from above or if you want to help the rebel group, Moonshine, to accomplish their goals. I had fun but the demo is relatively short, so I'll have to see how the full game plays out.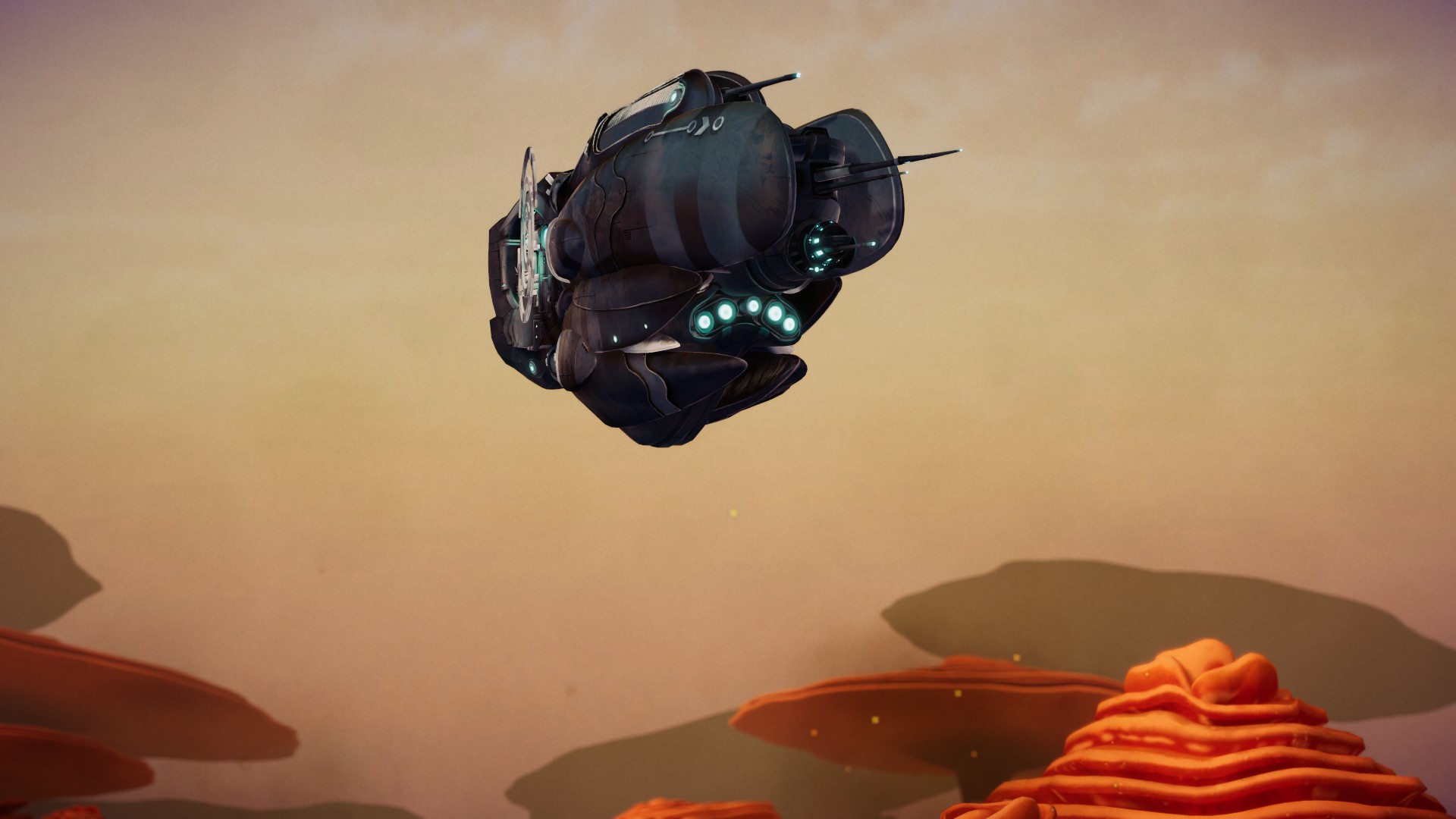 Out There: Oceans of Time looked interesting but ended up being rather frustrating. It's supposed to be a Roguelite-Survival game with Exploration and Space-RPG elements to it and there is this story about an Archon that you're pursuing but the demo just drops you into that whole world and does little to explain anything. "These places have resources that you need, so go there if you wanna" and then you take your crew there and they have abilities (that the game doesn't really tell you about) and you can scan planets and drill or probe them but it's all super weirdly presented. Don't get me wrong, I'd be up for a roguelike-survival experience with exploration, alien races and this sort of art style but I don't think that Out There is going to be the game for me if there's not even going to be a tutorial or any sort of help for new players.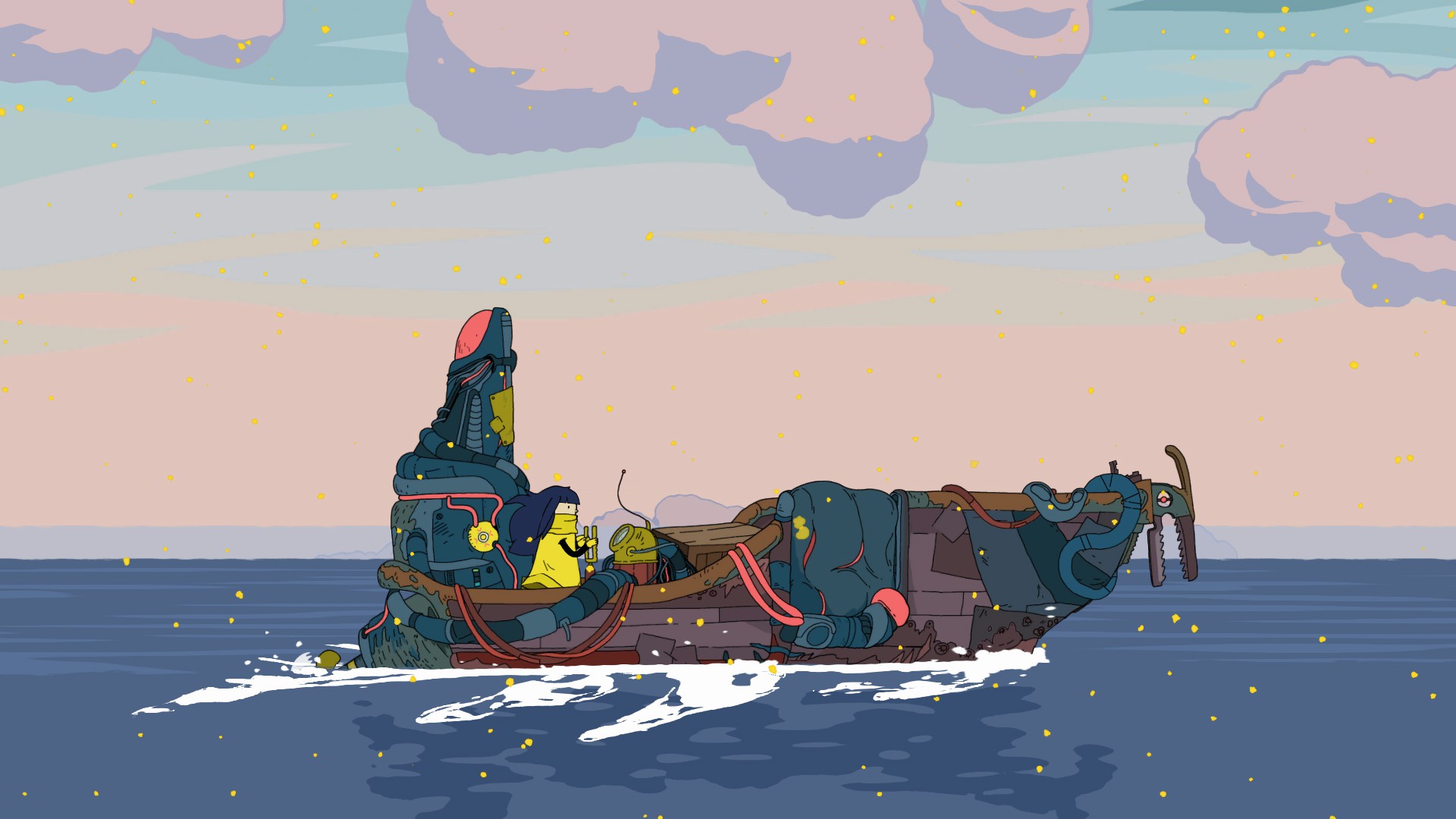 Last but absolutely not least, Minute of Islands is a hand-drawn puzzle platformer about a young mechanic called Mo on her quest to repair a world on the brink of collapse. The art style is adorable and the world is… maybe a bit disturbing, which is something that I adore and love. It kind of reminded me of a mix of Little Misfortune and Adventure Time, in a way? Disturbing elements paired with topics like Mental Illness, Anxiety, and maybe even Depression all packed together in a very cute and adorable hand-drawn art style. I can't get too much into any details here because of spoilers but I've really enjoyed this game to bits for the last hour or so, and honestly wouldn't have imagined that this demo would go on for this long. I'm excited about the full game and I'm looking forward to potentially writing about it! On another note, this game's developer, Studio Fizbin, is also from Germany and they developed The Inner World before, which is a very cool title that Ms Magi actually likes a lot. Hence, I'm really looking forward to playing that since I own it as well on some platform… maybe I'll write about that as well since I haven't covered anything by Studio Fizbin before.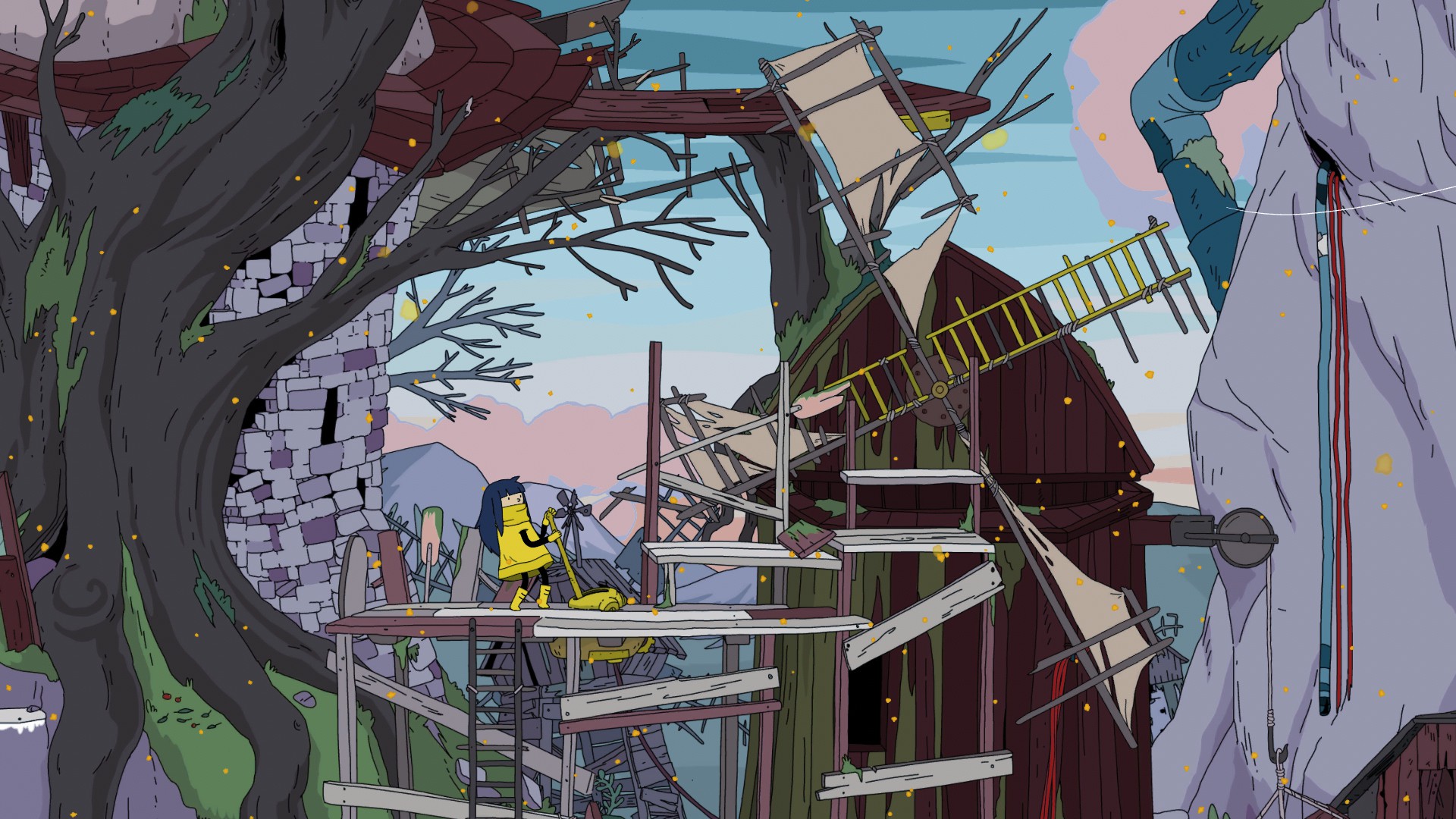 Anyways, since I've been so englamoured by Minute of Islands, I didn't get to play the other demos I had planned for today, hence here are some honourable mentions in case that the demos aren't available tomorrow:
Exocolonist
Chicory: A Colourful Tale
Do Not Buy This Game
The Murder Mystery Machine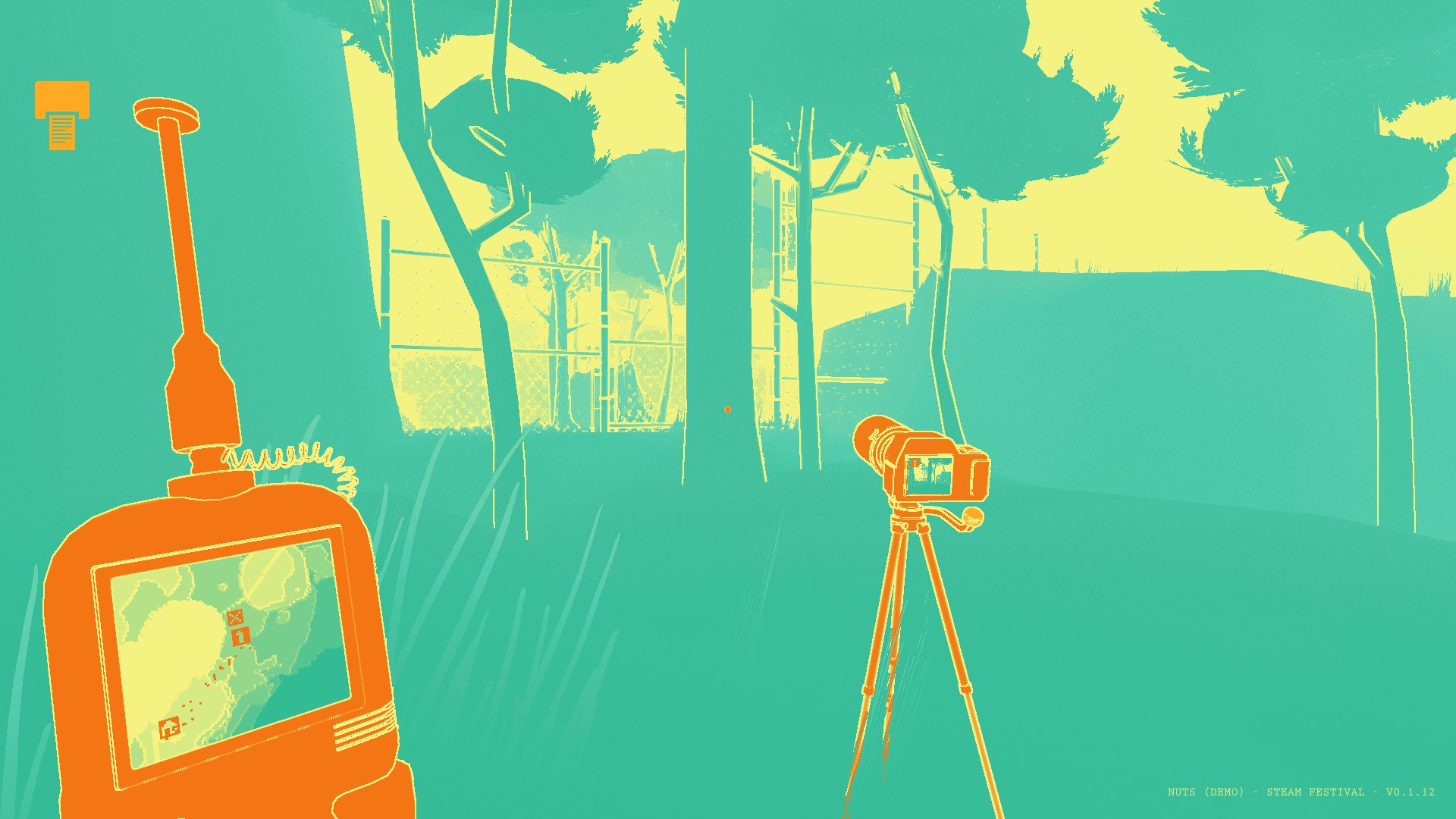 I would have liked to play those games already today but it seems like I'm running out of time,… so let's hope that they're still available tomorrow for me to check them out after university. My highlights today were definitely Mind Scanners, NUTS, and Minute of Islands!
Anyways, hope you enjoyed this post! Make sure to check those demos out yourself or maybe wishlist the games on Steam/follow them on social media for more updates.
Cheers!
This post was first published on Indiecator by Dan Indiecator aka MagiWasTaken. If you like what you see here and want to see more, you can check me out on Twitch and YouTube as well. If you find this post on a website other than Indiecator.org, please write an e-mail to me. Thank you!