When it comes to The Stanley Parable, it's hard to actually describe what it is about. Is it about choice and free will? Is it about going the wrong way? Is it about playing a role? Or is it about something at all? Well, for the sake of buckets and spoilers, I can't go into that at all. Everything I could put into this review would possibly take away from the actual experience. It would ruin it for you even if you already played the original The Stanley Parable and especially if you're completely new to the game called The Stanley Parable: Ultra Deluxe.
Developer: Crows Crows Crows
Publisher: Crows Crows Crows
Genre: Indie, 3D, First-Person, Simulation, Walking Simulator
Release Date: April 27th, 2022
Reviewed on: PC
Available on: PC (Win, Mac, Lin), Switch, PS4, PS5, XB1, XBS/X
Copy was purchased.
Don't read reviews. Stay away from streams. Keep yourself as spoiler-free as possible. Seriously.
What matters, however, is that it's fun. You play as Stanley who eventually finds out that his co-workers and everyone at the office are gone. Vanished. Hence, accompanied by a narrator, he ventures out of his office room and… things happen.
I think saying that much is fine. It's less about following or not following directions but rather about indulging in the experience and allowing yourself to be narrated and carried away. The commentary on game design and choices in video games is phenomenal, at times deep, and most of the time incredibly witty. The options available to you, no matter how trivial or limited, add a lot to the experience and enable you more than you'd think. No, you can't jump or marry the bucket but you can do so much more and that's all that matters.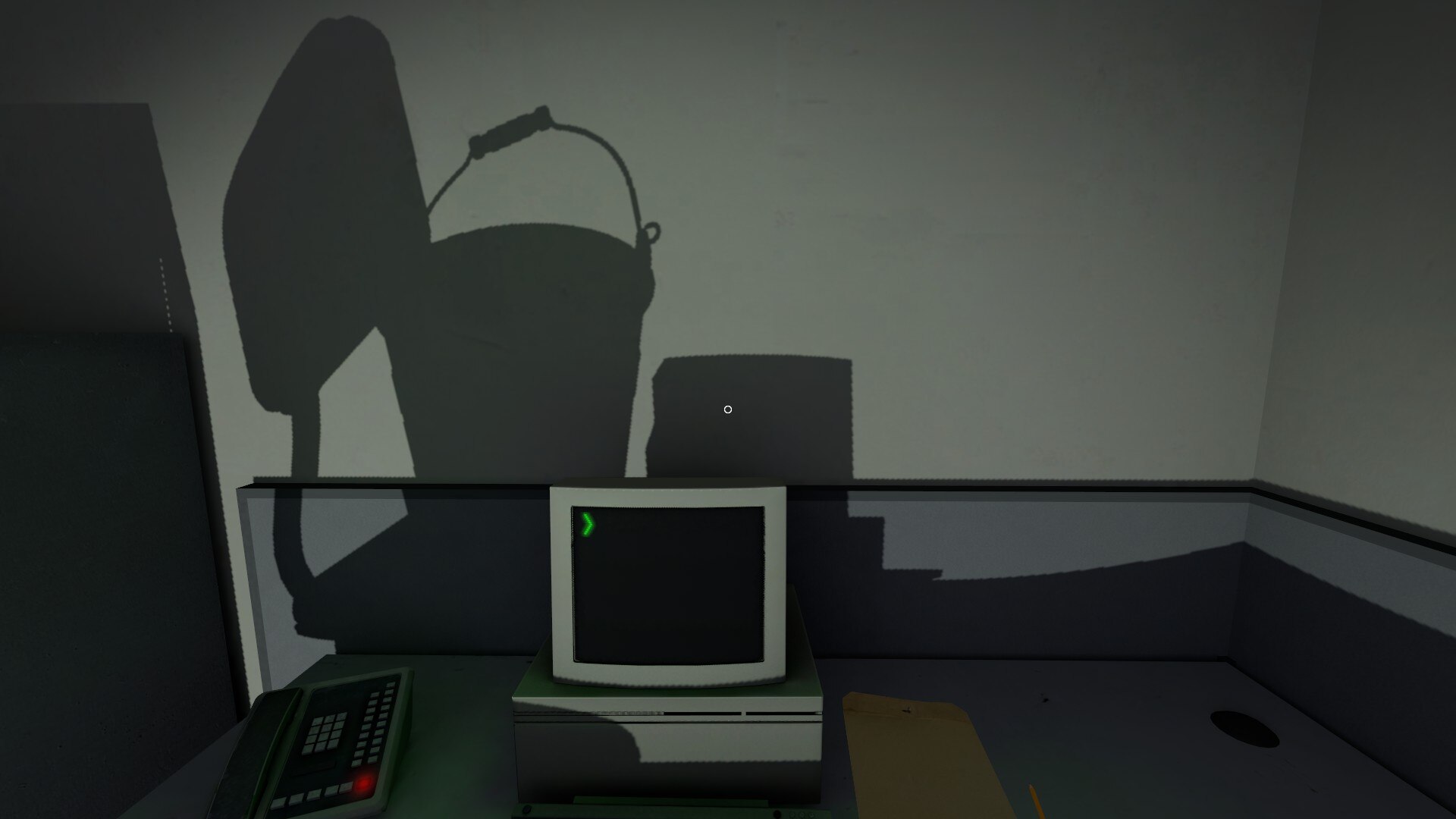 I mean, what can I say? If you liked the original game, The Stanley Parable, you're gonna love The Stanley Parable: Ultra Deluxe… and if you're new to the idea of it, you're going to have a blast with it, turning your back on the narrator, following directions, or completely deviating from the path to collect some sort of trophy. Hence, without hopefully spoiling anything and without getting into a bucket full of things that could ruin your experience, I hope that you trust me on this when I say that I recommend The Stanley Parable: Ultra Deluxe wholeheartedly. Go check it out!
This post was first published on Indiecator by Dan Indiecator aka MagiWasTaken. If you like what you see here and want to see more, you can check me out on Twitch and YouTube as well. If you find this post on a website other than Indiecator.org, please write an e-mail to me. Thank you!