It's a new month and I actually have been so busy as of late that I just forgot to post about this month's Choice. Sorry about that! I also still have to link to the reviews written by other people in my October post… will do that in the next few days. Life's been busy lately!
This month is… I have mixed feelings. It's a good month but I'm not quite sure yet about it. Maybe I'll change my mind once I'm done writing this post. (Edit: I did.)
Anyway, here's a ranking, ranging from titles that I'm very interested in (1) to titles that I care less about (8). I feel like I should clarify that sort of stuff more in these posts. I don't think there are "better" or "worse" games here… I mean, one could argue that there are… but personally, I find it a bit odd… One could in theory talk about the value and stuff but I'd like to talk less about the money side of things here because Humble Choice is pretty much always worth it. Either way, what I'm trying to say is: I like Roboquest more than Kingdoms of Amalur. Don't judge me.
| # | Game (+ Steam Page) | Studio | Genre | Reviews |
| --- | --- | --- | --- | --- |
| * | Ghost Song | Old Moon | 2D, Adventure, Metroidvania, Indie, Platformer | TBL |
| 1 | Roboquest | RyseUp Studios | FPS, Action, Roguelite, Indie | Krikket |
| 2 | Shadow Tactics: Aiko's Choice | Mimimi Games | Real-Time Tactics, Strategy, Stealth, Action, Adventure | TBL |
| 3 | Eldest Souls | Fallen Flag Studio | Dark Fantasy, 2D, Soulslike | TBL |
| 3 | Raji: An Ancient Epic | Nodding Heads Games | Hand-Drawn, Action, Adventure, Indie | Kluwes |
| 6 | Morbid: The Seven Acolytes | Still Running | Horrorpunk, Action, Adventure, 2D, Soulslike | TBL |
| 6 | Kingdoms of Amalur + Addon + OST | KAIKO, Big Huge Games, 38 Studios | Fantasy, Action, RPG | TBL |
| 7 | Hell Let Loose | Black Matter Pty Ltd | WW2, FPS, Action, Shooter | TBL |
| 8 | UnMetal | unepic_fran | 2D, Old School, Stealth, Action, Adventure | TBL |
TBL = To Be Linked… I'll link these later. Remind me later.
*Ghost Song is part of the Humble Games Collection and just came out the other day, so I'll probably write a review on this.
Frankly, I'm a bit conflicted. On the one hand, Eldest Souls and Raji have been on my wishlist for ages and I always wanted to play Aiko's Choice… and Roboquest looks super cool… on the other, I'm not a fan of Unmetal, Morbid, Kingdoms of Amalur and/or Hell Let Loose… but first things first.
Roboquest is a futuristic and fast-paced FPS Roguelite that honestly reminds me a lot of Borderlands and Mothergunship for whatever reason. I mean, Mothergunship mostly because the trailer shows these lasers and whatnot being tossed at you and there are hordes of enemies, so that's cool. Also, it has 2-player co-op, so, if I'm gonna grab this one, chances are it might be rather easy to find new people to play it with. And the Borderlines impression sort of just comes from the art style… and it has those comic-style gun sound like in XIII! So, I'd love to play this.
Shadow Tactics is great, I've been told. I own the other ST game on Steam and EGS but haven't played them yet. Still, I like Stealth and Strategy and I'd imagine that I'd enjoy these. Similarly, Eldest Souls has been on my wishlist for a while because of how fast-paced and pretty it looks. And Raji… I've seen Kim and Pete from Later Levels play it on Twitch once and it looked great and like something I'd enjoy. It's also based on mythology, so that's a plus in my book.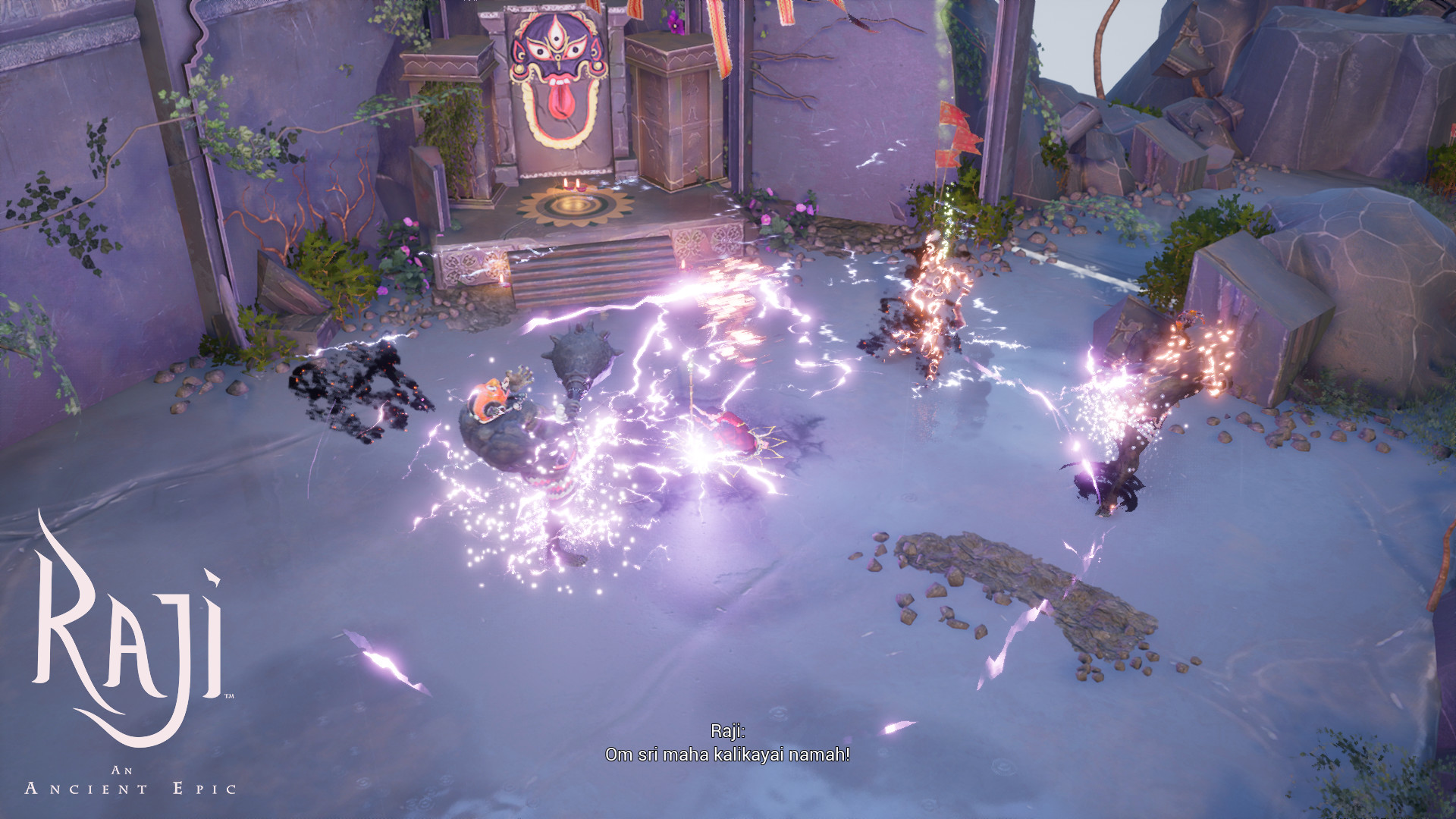 But while these four games look relatively great in my opinion, I'm less impressed by the next few.
Morbid is another 2D Souls-like but it's inspired by the Lovecraftian horrors… and weirdly enough, most devs appear to mistake "Lovecraftian" or anything "Souls-like" for grey and dark… I honestly don't know how to feel about that. Morbid doesn't really interest me too much because it's just so dark on the screenshots and primarily grey and bland in terms of its colour palette. That's a turn-off in my book. It may be a great game possibly but it just doesn't look too pretty to me.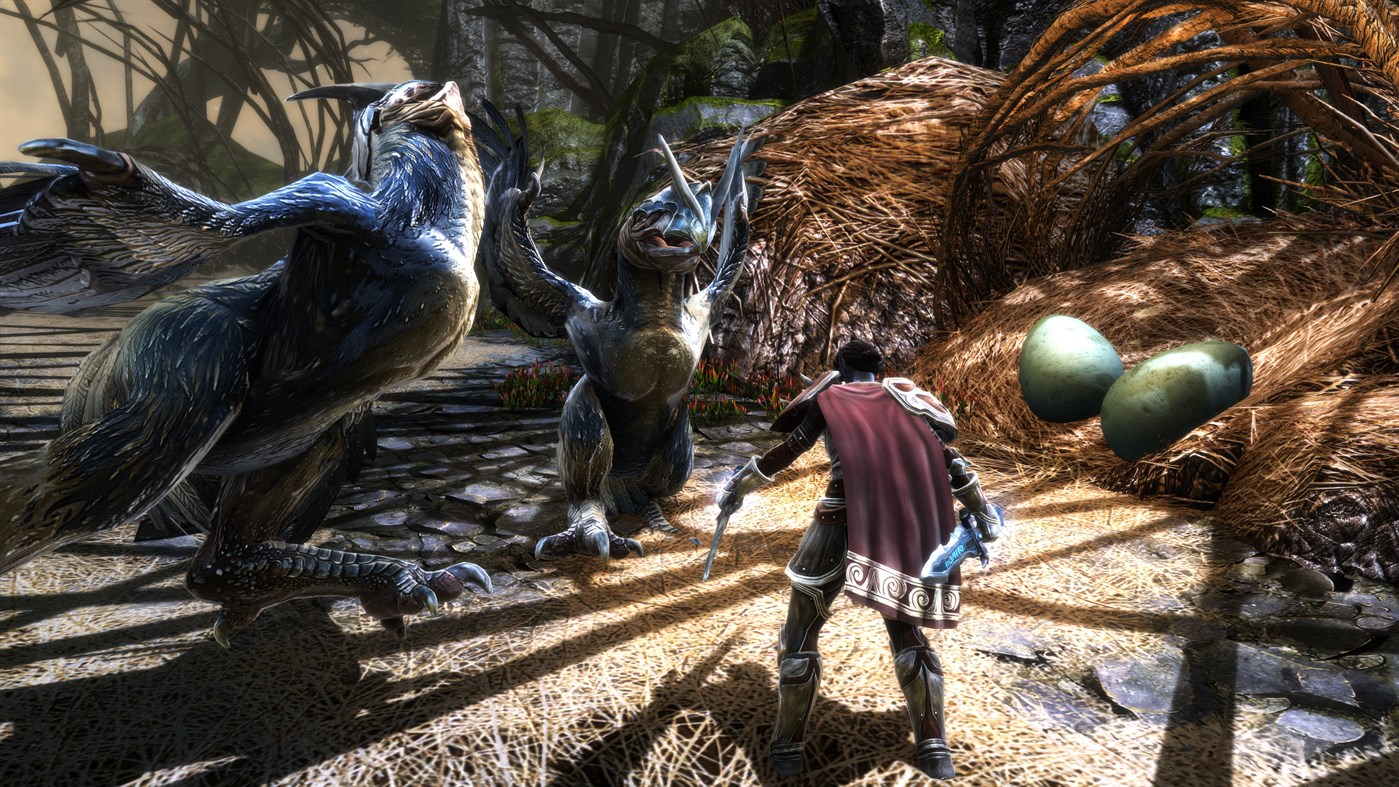 Kindoms of Amalur is probably great and I love that the soundtrack is part of this. If I were to grab this month's Choice, I may just redeem the soundtrack, actually. I'm not too interested in another RPG at the moment… or rather, I just played Hellblade the other day and anything that is even remotely similar may end up disappointing even if both games are incredibly different. Also, I initially thought that this is more of a Strategy game but apparently it's just an RPG. lol.
That game comparison thing is btw a draft that I plan to work on at some point… same thing with the "playing one game after having played something else" thing. I just need time to work on those posts…
And last but not least, Hell Let Loose is a WW2 shooter that pits lots of players against other players… but the only WW2-Shooter that I ever liked and definitely the only WW2-Shooter that matters is the one with dinosaurs in it. Facts.
I'm not exactly into Hell let Loose. It may be a good game for other people but personally, I'm afraid that I just wouldn't enjoy this… either for a lack of dinos or for a lack of skill. And UnMetal is just… not up my alley at all.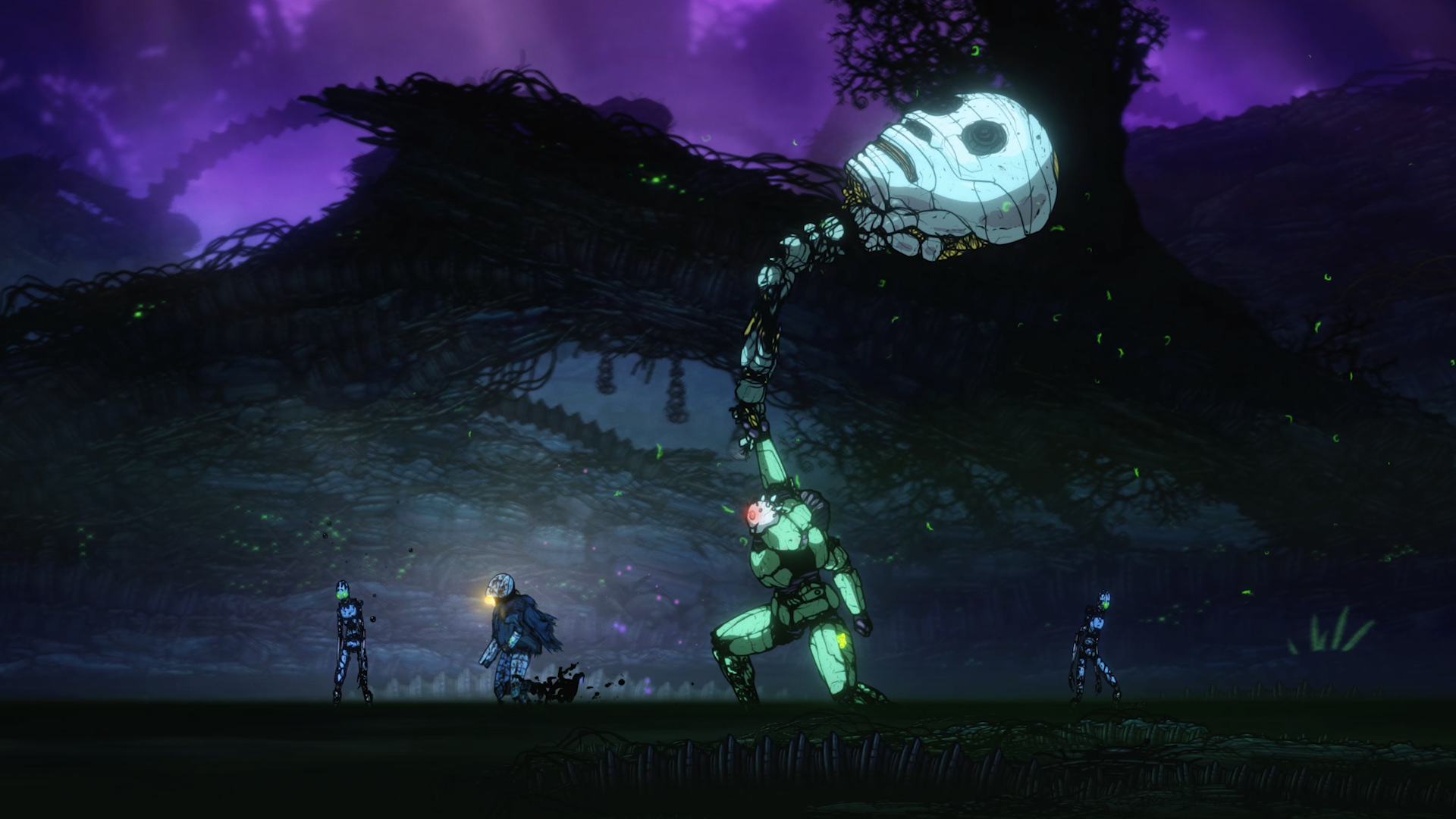 All in all, this is a great month probably. I was a bit on the fence since I more or less dislike quite a few titles here but honestly, I think I'll grab this month and redeem those first four entries. I'm super intrigued by Roboquest. I'm also hyped to play Ghost Song via the Humble Games Collection. That one has been on my radar for ages, after all. Frankly, I'll probably just give away the other games that I dislike on my upcoming stream-a-versary on Twitch, this Saturday (Nov, 19th, 0:00 AM until Nov, 20th, 0:00 PM (times in GMT+1)).
This post was first published on Indiecator by Dan Indiecator aka MagiWasTaken. If you like what you see here and want to see more, you can check me out on Twitch and YouTube as well.