I've always been fascinated by space and games that play in space. Landing on some planet, starting colonies, all that good stuff. Surviving Mars is a great game, Kerbal Space Program is something I wanna be good at, and well,… today's Demo: "Occupy Mars: Prologue" by Pyramid Games is something I want to like…
You are on Mars, duh.
You have your tools and your rover. You build and upgrade your base, discover new regions, conduct mining operations, retrieve water and generate oxygen while growing plants and doing your best to colonize Mars. You try to make living on Mars possible, step by step. I love the premise.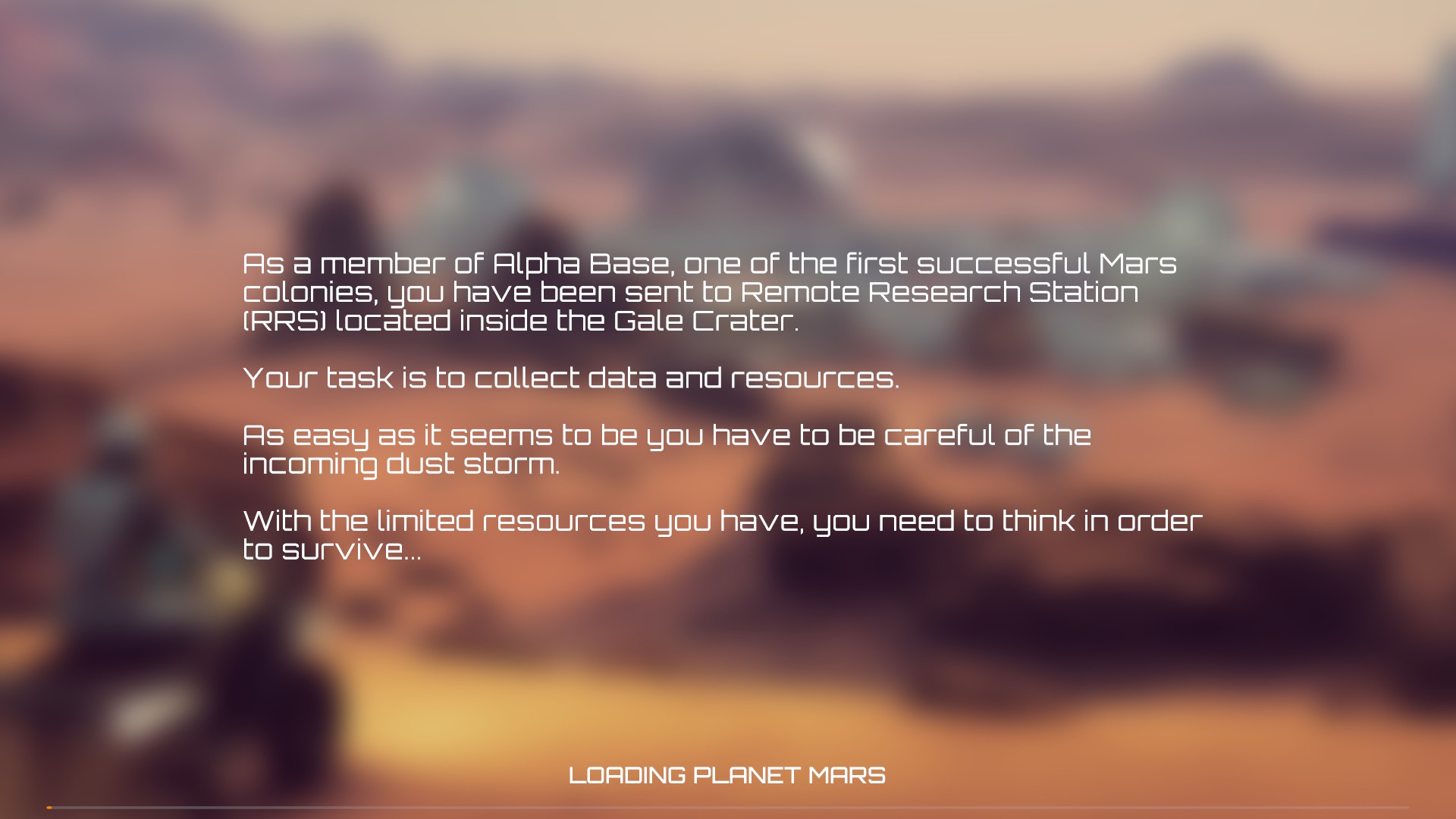 It's a highly technical, open-world, sandbox, survival game that really scratches that itch that other games have scratched in the past.
It's got a day/night cycle and makes use of mainly solar power. You also try to fix broken parts using highly realistic mechanics like SMD, smoldering, hot-air and electronic measurements, fixing cables and platines and stuff.
I'm getting "The Martian" vibes from this game, which is really neat in a way. I really like the idea of ultimately trying to create an atmosphere on Mars using Mars.
Buuuut… it's super janky. I struggled for ten minutes to try and pick up a rock with the rover's crane. Some cables that you unplug or pick up, vanish into the ground, rendering the game broken sometimes. It's only a demo and the game will start out in Early Access as well but I feel like some of the "realism" is harming the experience as you are trying to lift a rock or getting those ores while your oxygen, food and hydration meters are emptying over time, threatening your survival… I feel like some guide rails would be really helpful.
We'll see if that changes in the actual game.
I guess I'd tune in for the finished game but I wouldn't enjoy an EA-phase where the game breaks itself. I feel like the intent and the premise are there but they don't necessarily are just "good enough" at this point. Alas, I've got it on my wishlist, waiting for possibly the full release… and then I might pick it up and review it… or I might not, judging from other people's response to it.