2020 had plenty of great releases. For starters, we had plenty of games that left Early Access and were well received when their 1.0 arrived this year, like Hades and Risk of Rain 2. There were also completely new releases this year that I really liked, like Milky Way Prince or Lightmatter, and a lot of other titles. 2020 has been quite a year but at least there were a lot of games to keep us company and brighten our days. At least, they often made my days, at least a bit better.
But everything has to come to an end and so, with the new year on the marsh, I wanted to talk about releases that are coming up in 2021 and that I'm looking forward to. I hope you're going to enjoy this list. It's not in any particular order or whatever but rather just titles off the top of my head that I have been excited about.
---
For quite a while now, Eastward (developed by Pixpil, published by Chucklefish) has been sitting there on my wishlist, waiting to get released… and the release date has been sitting there as well on "Soon" but I don't know if it's going to be out sooner or later… I just hope that it's going to be there in 2021. It's an RPG game full of love and attention for detail. From what I've seen the art style is super adorable and the world is, despite the population's decline, relatively lively and charming. We play as a little girl named Sam and an old man named John and revolves around exploring and solving the game by switching between the characters. John has an arsenal of weapons while Sam can stun creatures with a kinetic blast. The game also features a lot of quirky character, some interesting cooking mechanics, and a story that drives the adventure portion of the game. I'm excited!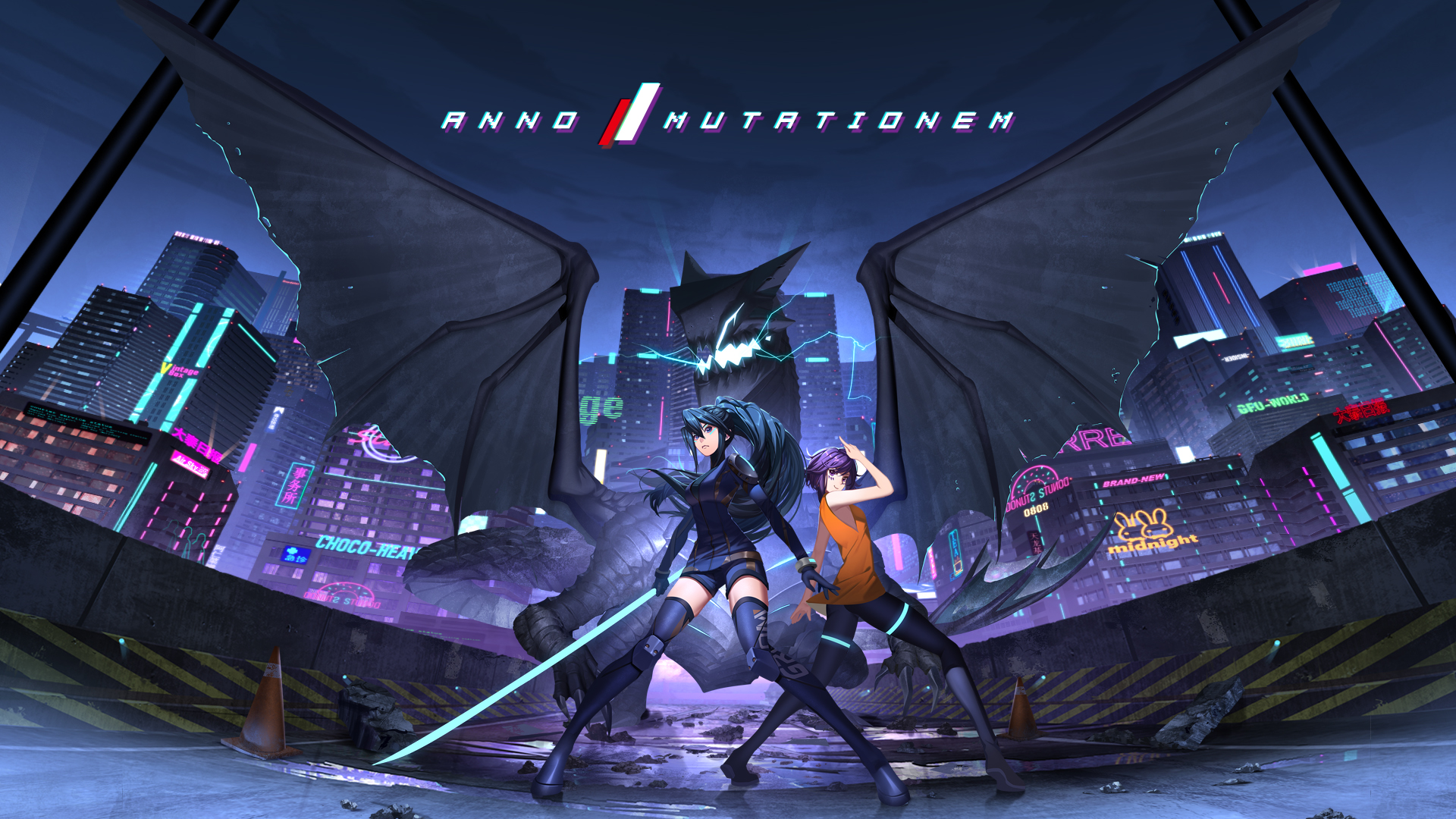 Anno: Mutationem (developed by ThinkingStars, published by Lightning Games) is an Action-Adventure with RPG-elements where we become Ann, a highly-skilled combat-trained lone wolf on a personal mission. The world features a blend of 2D and 3D gameplay of Action-Platforming and Exploration with portions of it having a cute pixel art style while other portions seem to be somewhat animated, I guess? It's a blend of different directions, which I find intriguing. Pair that with a Cyberpunk setting, a lot of exploration, and a whole bunch of action, and you basically get a cyberpunk game that I'd like to play. The plot is being described as "dark" and "twisted", which is something I rather often fancy in games and media in general. On top of that, a lot of the visuals seem cute, so I'm looking forward to seeing contrasts in the world and how they reflect on society, there and in general. On top of that, there will be a lot of customization and upgrades available to Ann's weapons and her skills, using modifiers and chips. Overall, I'm looking forward to it!
Just like the previous title on this list, Stray (developed by BlueTwelve Studio) also has been confirmed for 2021. It's published by Annapurna Interactive who also published Journey and Outer Wilds, so I'm kind of expecting something special here. Or cats. I love cats. Stray is a game about a stray cat that's trying to untangle an ancient mystery of sorts to escape this cyberpunk city and find its way home. This game seems to be a game focused on mainly exploration, which is something I generally like in games. It's an interesting direction to take a game in, so I'm wondering how it's going to turn out. Stray is set in a cybercity and areas around it, which is why you'll encounter a lot of neon-lit streets as well as a friendly drone, known only as B12. The game's developed by BlueTwelve, a small studio from south of France, and I feel like this game could be rather charming and fun to try out. Annoying people… as a cat… but in third-person? Lovely!
During the Steam Game Festival: Autumn Edition, I wrote a post on this title among others. The demo seemed very promising and I've been looking forward to playing the full game eventually. Garden Story (developed by Picogram, published by Rose City Games) is about Agriculture and Exploration and you essentially play as Concord, a small grape-person, who is trying to unify the community as the newly-appointed Guardian of The Grove! Make friends, beat bosses, explore the world, gather materials, rebuild your home, and have fun in this small and adorable title. You take on requests, complete favours, and you try to inspire the inhabitants of The Grove to make the community great again. Defend against Rot and solve puzzles, find a plethora of equipment and other items, and cultivate a home with all kinds of structures to be rebuild. Honestly, Garden Story kind of felt like a mix of Heartbeat and Zelda, so I've been looking forward to it.
---
Honestly, there are a lot of great games coming out in 2021 and then there are a lot of EA titles that may get done as well and… overall, I really hope that 2021 becomes a great year for everyone. At the least, I hope that it's at least a little bit less terrible. :) I'm sure that's possible, right?
I hope you enjoyed this post. There are other titles that I could have put in here but I wasn't able to link their Steam Pages yet since there are none… other titles may come out a lot later… and then there are other titles that I haven't heard any news about ever since April or May. Alas, I may do some more posts like this one or single posts for games that I have a lot more to say about.
Hope you have a great day and a great start into the new year!
Cheers!
This post was first published on Indiecator by Dan Indiecator aka MagiWasTaken. If you like what you see here and want to see more, you can check me out on Twitch and YouTube as well. If you find this post on a website other than Indiecator.org, please write an e-mail to me. Thank you!