Winter is coming… which means that it's springtime for spiders again. Usually, you see more in spring and summer, which is horrifying, but lately, I noticed that the heinous beasts love to get inside when it's cold outside. Hence, it's springtime… for spiders… in Germany!
It's been a while since we reviewed a title called "Kill It With Fire: Ignition", which is why we're now looking at the full game, "Kill It With Fire". Before we get into it, let me just panic while I search for actual spiders in the different corners of my flat. It's a scary world we live in, after all!
Developer: Casey Donnellan Games LLC
Publisher: tinyBuild
Genre: Action, Simulation, Comedy, Demolition, Casual
Reviewed on: PC
Available on: PC
Release Date: August 13th, 2020
Copy was sent by the devs.
So, what exactly is "Kill It With Fire"? – In Essence, it's a "demolitionist's wet dream" where you have to find and exterminate all kinds of spiders in different environments. To do so, you slap them, whack them, burn them, shoot them, slice them, and use all kinds of other weapons and objects to kill them all – while potentially also destroying a whole bunch of things in your flat, office, or in other areas.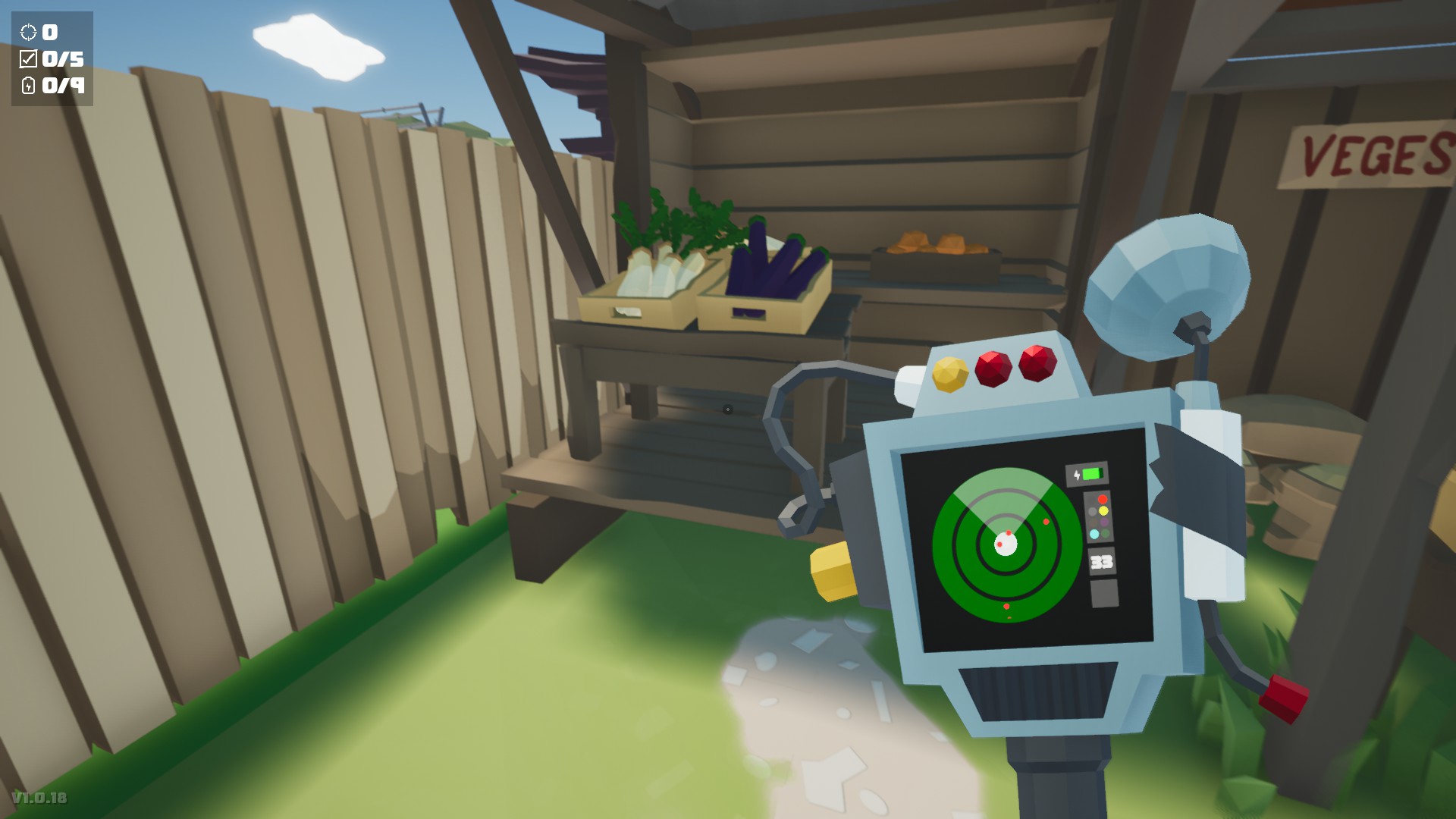 Just like in the demo, you're spawning into (presumably) your low-poly-house where you're tasked with picking up your vase and opening a few drawers, as a small tutorial, I guess. Then you pick up your clipboard with more tasks and use it to punish spiders… for existing.
Starting at that point, you've got to figure the game out yourself. You have certain drawers and doors, only available to you after you killed a certain amount of spiders. Other drawers aren't available until you've finished a few tasks. Overall, this system gates your progress a little bit which I find necessary as you have to kill all of them. Kill them all. With Fire or not, whatever you feel like.
In the starting level, I jumped a few times when I found a spider in an unusual spot. That's something I could have and would have missed out on if I was able to leave immediately to go to the next area.
Among your repertoire of weapons, you have all kinds of tools to kill those gruesome creatures with. Use your clipboard, a pan, deodorant & a lighter, it's your choice… but other objects have also found their way into your collection, like shurikens and C4! Hence, the weapons get more and more absurd and hilarious, the more you unlock and offer you a lot of different mechanics to play around with. For instance, spiders get lured in by cheese puffs… but the different flavours seem to have their own mysterious effects, as well!
All of this gets collected over a variety of nine different levels, including your home area, a Japanese-style garden, an office, a barn and a very secret military basis!
The variety of levels is a lot of fun to play around, especially with certain side-tasks that you can do in different areas, like "washing the dishes" or "shopping". It's fun to go for those side-tasks, which was a bit of a surprise for me as I usually tend to get tired of games when there are tasks that are a bit fidgety or require you to have some finesse or patience.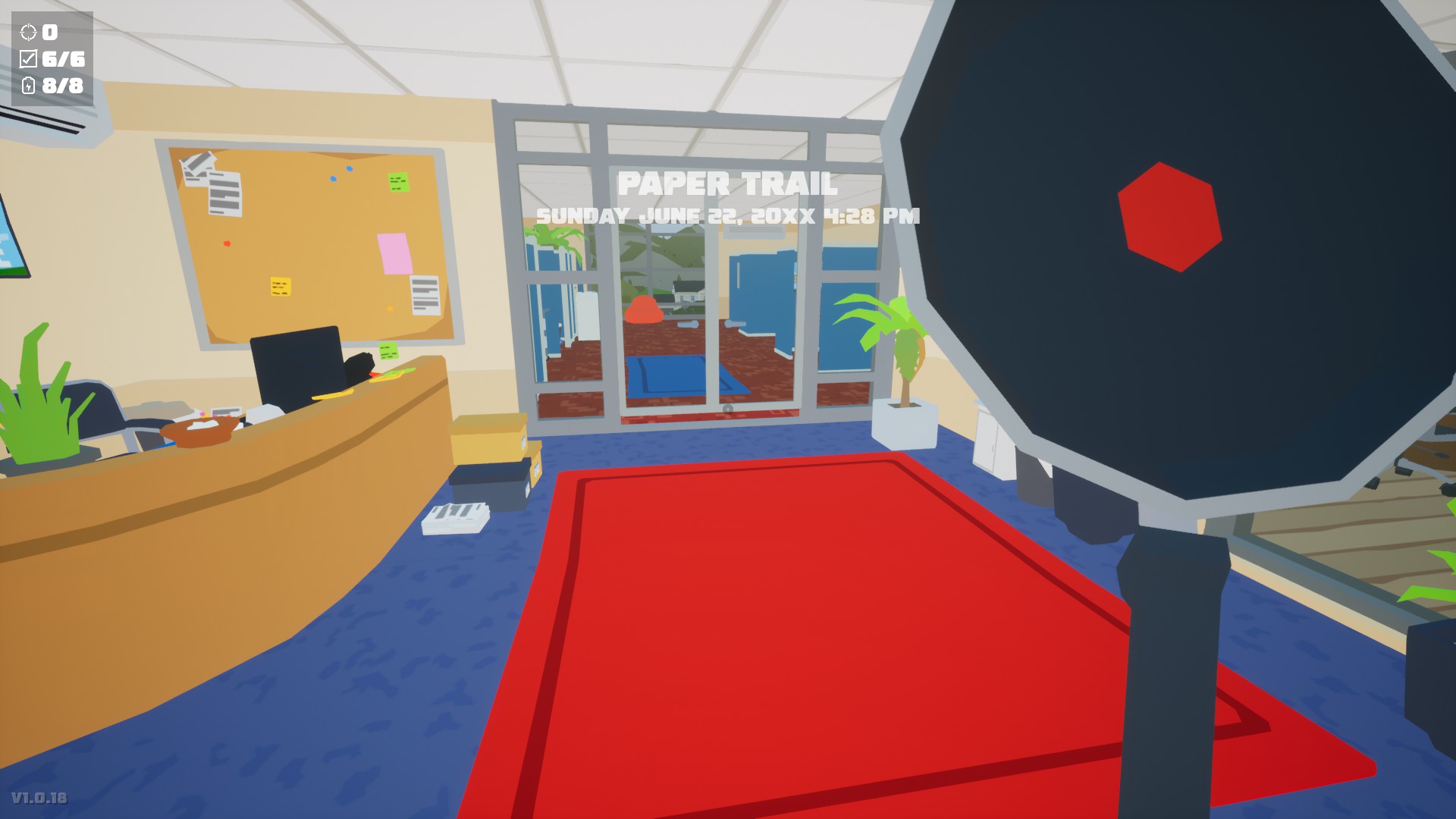 The game's held relatively simple with an aforementioned low-poly-style and little gimmicks in the world instead of grand graphics. The spiders are held a bit cartoony so they didn't bother me too much. At times, of course, I got spooked by them, but over all, it wasn't as bad as in other games featuring spiders. As far as the music goes, however, I must say that it's grand! The jazzy vibes of the music are great and I love the small chime you hear when you open drawers or doors. Now and then, you hear some spider sounds but most of the time, you'll get to experience a small tune here and there, accompanying your character, similar to the piano in Untitled Goose Game!
Overall, I really enjoyed Kill It With Fire. It offers you a lot of upgrades and customizable options on top of fun achievements to work towards, but there are a few things that I didn't quite like.
One of them would be that the final level features a lot of content-gating as it urges you to backtrack but I didn't enjoy that part too much. Instead, I would have loved to see small secrets in the final level that are gated to collectables and optional tasks, while still being able to continue with the final mission as usual. Just a small thing that I got a bit annoyed by.
Another thing would be weapon variety… There are a lot of different weapons from normal utility items to guns to fire weapons and whatever category a saw launcher fits in… but I personally felt that all of the weapons leaned into only one direction or so. We have fire weapons and guns… Usually, fire is your weapon of choice anyway, but I just kind of felt like there was a market here that didn't get touched upon. I would have loved to see more knives or even a katana. I would have loved to go crazy on people with a football. I would have liked it if you could pick up any and all objects and throw them at spiders as a weapon in all levels. Of course, you can pick up and throw books at them… but if that's your weapon of choice, you won't be able to use it in the Barn area as there're no books nearby.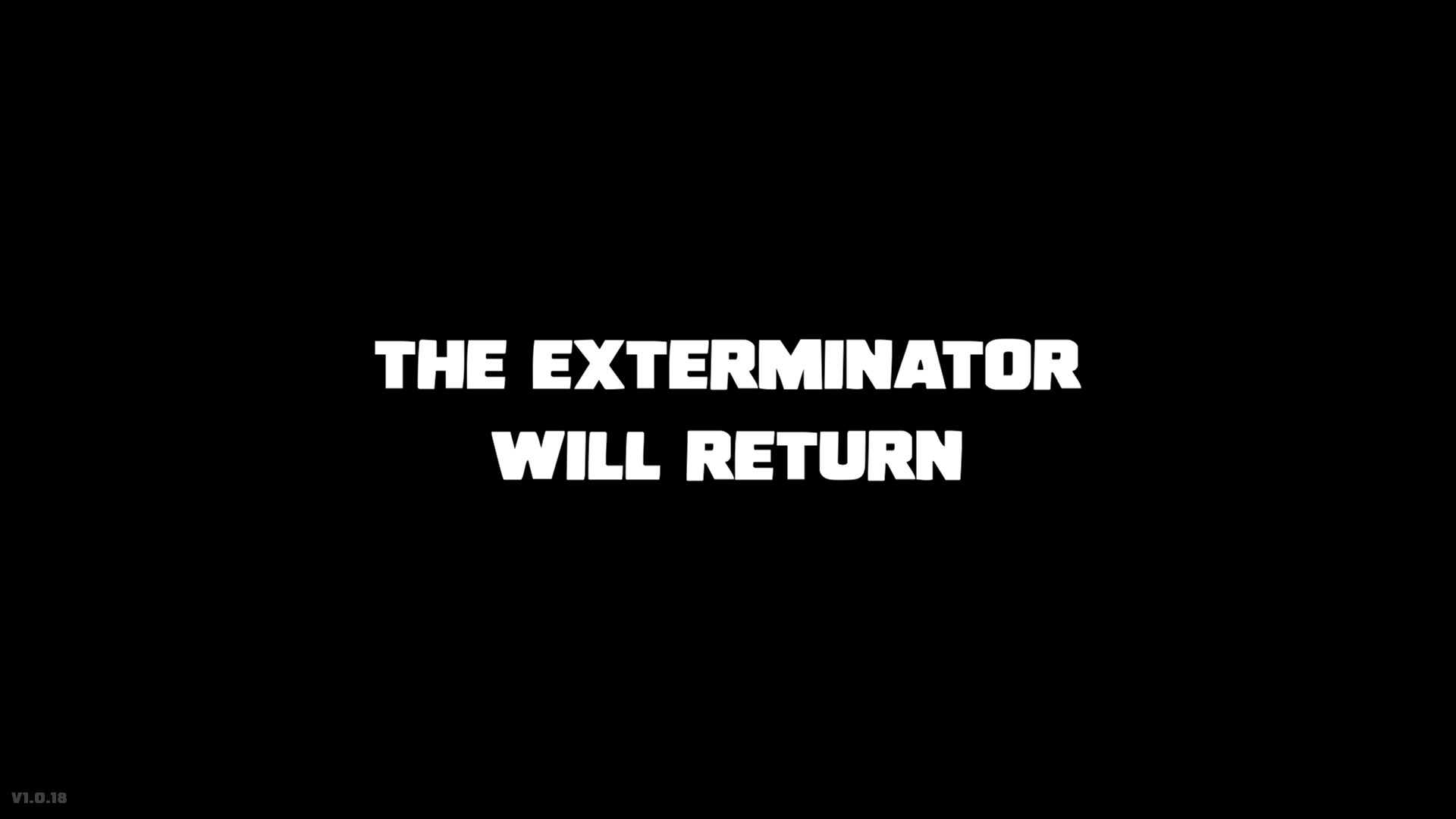 Overall, though, considering the game's length, I wouldn't say I minded that part too much. It's just something that I would have liked to see more of. Overall, I had a lot of fun playing the game. After 4.3 hours, I got all the achievements and unlockables, which was fun to do. Considering the price, I would definitely recommend "Kill It With Fire" to others, though it is somewhat short, so keep that in mind.
As a small note at the end of this review, I requested to get an affiliate link for this game and actually got one. So, if you decide on buying this game, you may do so using this link and while you don't have to pay any extra, I'll get a commission for refering you over there. While I don't want to commercialize my blog or anything like that, I'd like to potentially use links like that (with a big disclaimer like this) in the future to potentially earn a little bit that I then could invest into the blog again. I could, for instance, get my own domain and get it hosted somewhere else… or maybe go for a paid theme… or potentially, I could fund new game purchases using that.
Hence, you don't have to do that, but you can if you want to.
Cheers!
This post was first published on Indiecator by Dan Indiecator aka MagiWasTaken. If you like what you see here and want to see more, you can check me out on Twitch and YouTube as well. If you find this post on a website other than Indiecator.org, please write an e-mail to me. Thank you!