There is just something about H.P. Lovecraft's universe and stories that one could describe as "out of this world". The way Lovecraft manages to cast a spell on you and get you to devour his stories sentence after sentence, word after word, is truly enigmatic. Not to mention that the topics of his stories and the genre of Cosmic Horror generally offer a lot of creative freedom when it comes to other sorts of media like video games, movies, stories, books, etc.
Today I wanted to write about Call of Myth, an upcoming CCG with some rather interesting mechanics that you need to try out for sure. Just like in other CCG, your cards feature traits, effects, and stats. The attack stat determines the amount of damage your card deals to the target enemy while the health stat determines how much damage your ally can take. Apart from that, CoM introduces a sanity-stat that works around the Madness-effect that your deck has.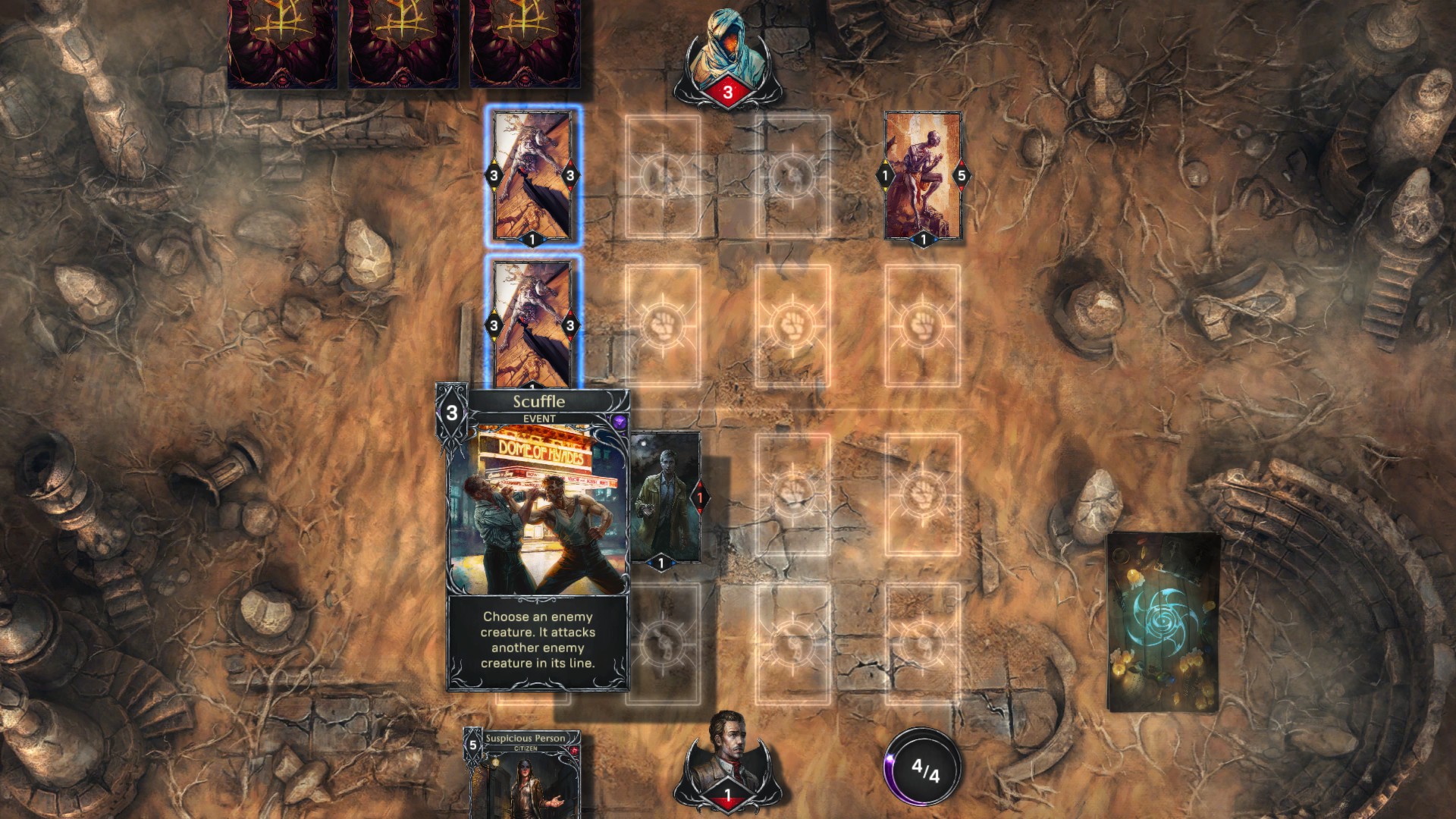 Developer: Kadath studio
Publisher: Kadath studio
Genre: Lovecraftian, CCG, Strategy, Card Game, Free-to-Play
Release Date: Soon! - Demo: December 15th, 2020
Played on: PC
Available on: PC, Android, iOs
Copy was sent by the developers.
When your creature dies, your terror increases, resulting in creatures with a sanity stat equal or below the terror stat to go mad. There are a few different statuses that madness can inflict, like Depression, for instance, which increases a random card's cost in your hand by one per proc. Other madness statues include Masochism which deals damage to target creature equal to its attack, Despair which reduces the creature's strength by half and Mania which reduces the cost of a random card in the opponent's hand by two!
This Sanity/Terror/Madness mechanic is really interesting as it changes how you play the game. Hastur, one of the leaders, can make an enemy lose all of its sanity to activate your madness. Other cards destroy insane creatures, steal them or have other interesting mechanics among them.
On top of that, the game plays in two lanes, making positioning rather important. You can only place melee characters in the front row and gunslingers in the back, although there are also a lot of flexible characters that can be placed anywhere. Gunslingers can attack without getting attacked back while Non-Euclidean characters can ignore the Melee row to attack the enemy leader. There are a lot of possibilities with this game design and I really like a lot of its mechanics. Pair those with the items, spells, events, and other cards, and you've got a fantastic CCG that rivals in my opinion other more established CCGs without any issues.
Apart from that, there are also plenty of leaders with their own abilities and features. C'thulhu has regeneration when your health is at ten or below while Yog-Sototh's events cost one energy less.
Every turn your maximum energy pool is increased by one whereas your Research-ability (draw a card) increases its cost with each usage by one, up to a maximum of twelve energy.
I feel like a lot of the mechanics in the game are rather solid and this could become a nice alternative to other CCGs for players looking for a more complex design that offers a lot of creative freedom when it comes to deck-customization.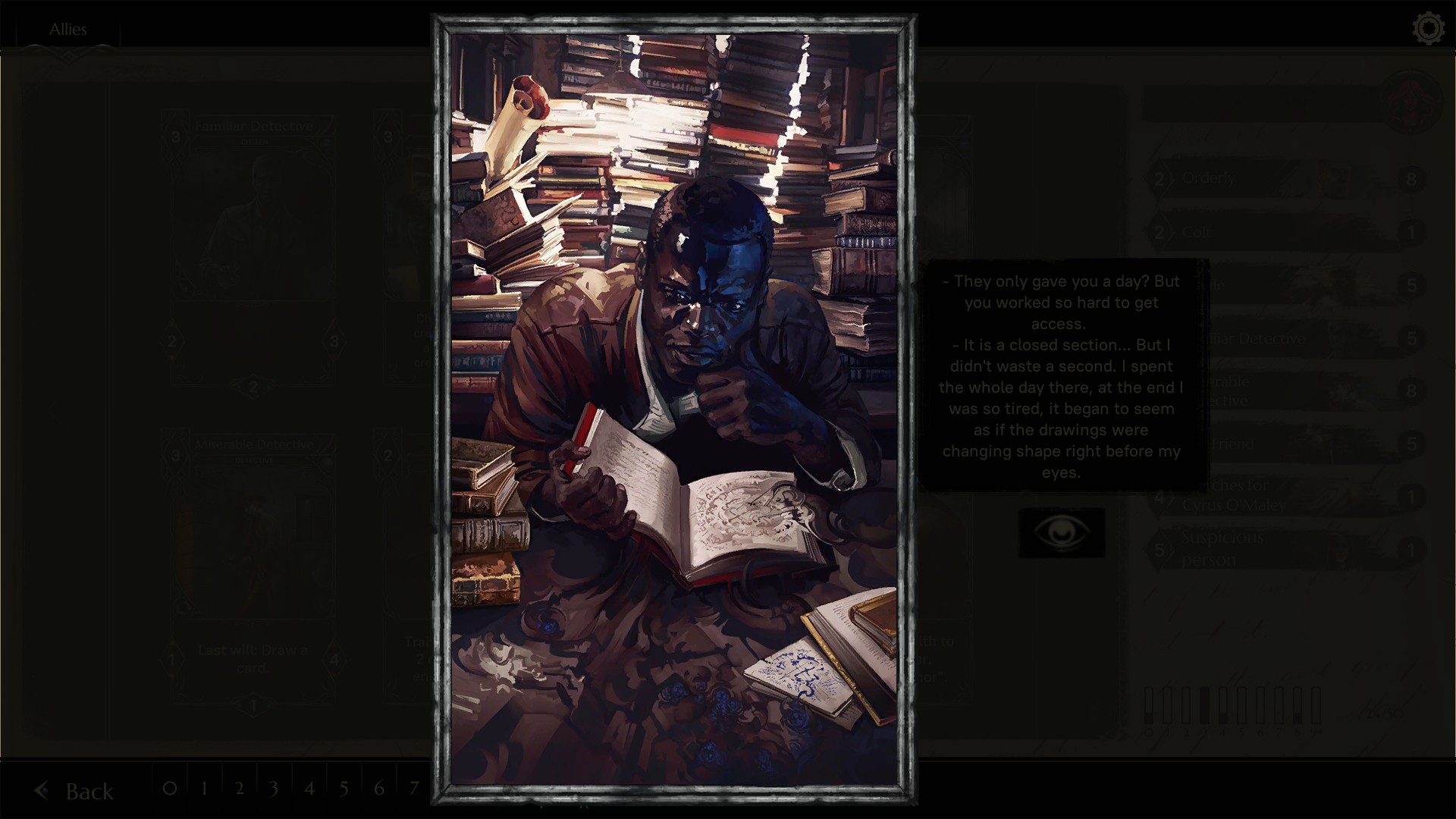 Apart from that, the art style of the cards and the background is just awesome and fits the whole setting. A lot of the cards have interesting names and mechanics to them that fit the theme as well and while I would love to see some QoL-features akin to ones in other CCGs as well in this one, I'm sure that the full game will receive a plethora of patches or maybe even include those once it's fully developed and out.
From what I've gathered, the game is still in development but you're able to play a demo, starting tomorrow (December 15th, 2020). The full game will be free-to-play and feature an in-game-store where you're able to get cosmetic items as well as card packs, akin to other games. Despite that, there are also plenty of ways to gain cards and items through daily missions and free currencies, although I won't know how fast you progress until the full game is out.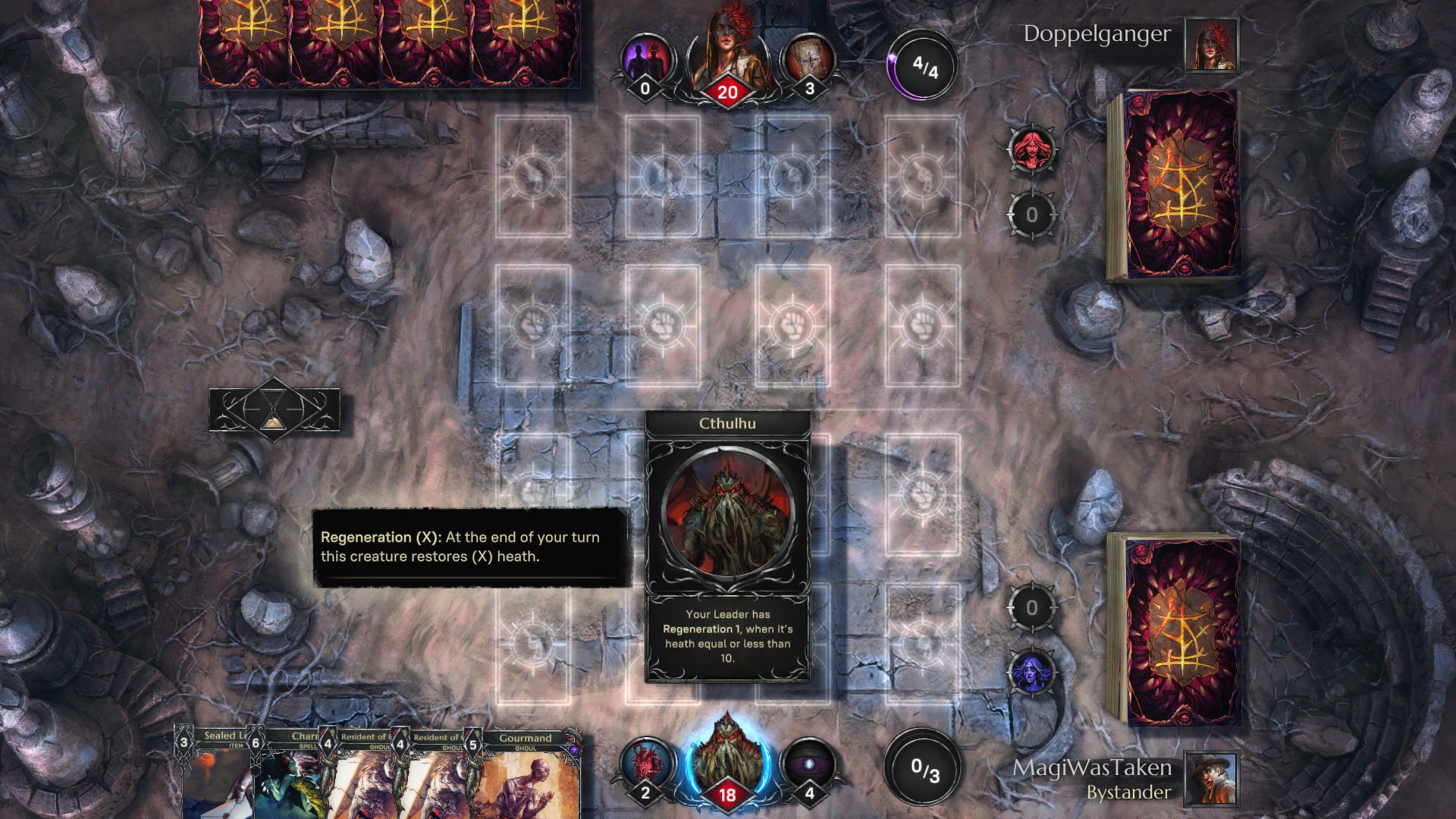 Either way, I'm looking forward to this title a lot and can't wait to play with some of my friends who've been getting bored with Hearthstone and Legends of Runeterra. You can wishlist Call of Myth over here on Steam.
Cheers!